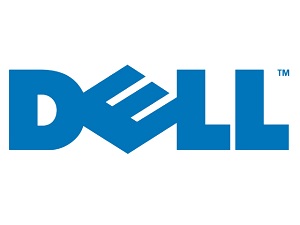 Dell Software last week held what it promised was the first of many media days intended to describe to analysts and the press how the erstwhile PC and server vendor plans to become a software powerhouse.  Breaking the historical mold is a common theme these days, with software companies like Oracle and Microsoft  looking for redemption in the hardware market, enterprise apps vendors like SAP moving into the database market, companies like Dell and HP trying their hand at enterprise software, and Yahoo trying to move beyond search.
While the what – what new products, what new services, what new markets  – is important in these gender-bending strategic shifts, the real issue on the table is always how: how can such a massive cultural change be undertaken without destroying the core business? How can new sales methods and channels be nurtured and maintained, new markets defined and conquered? And most importantly, how can these new aspirations, which are invariably about attacking an established market already replete with existing and not always thriving vendors, come with enough unique value-add to rise above the noise?
This is the essence of Dell's aspirational foray into the enterprise software market. The what is clear –  a set of midmarket products and services focused around cloud integration (Boomi), systems management and security (Quest,  Sonicwall, among others), and business intelligence (insert unannounced acquisition or internally developed product here) to start, with more unspecified but hopefully value-added enterprise applications to come.  But the how remains to be seen, and whether Dell  succeeds in enterprise software will depend on a broad set of how to capabilities that the company has only just begun to build out.
Number one on the how to list is how to sell high-value software and applications services from a company not well known for these capabilities. While Dell Software CEO John Swainson bravely offered up 20,000 existing direct sales people as the vanguard of this effort, the truth is Dell will need much more than desktop and server sales people to up the software ante with the customer.
To Swainson's credit, this field sales force has the relationships needed with the SMB market to get the ball rolling, and that's saying a lot. But someone else will have to show up in the buyer's office to make a pitch about  Dell's business analytics and other software offerings, especially as Microsoft and the rest of the competition will have their relatively able channel partners outside waiting for their chance to bat.
Where that software sales force will come from remains unclear – Swainson wants 70% of his business to come from direct sales, and that's going to mean hiring and training a boatload of new people. And those people need to live and work in some very interesting places: Swainson also wants to tackle emerging markets – the BRIC (Brazil, Russia, India, China) gang, among others – which means competing with already established local companies and the many many global software companies now carpet bagging in the BRIC market for quality talent. Not easy.
How to number two comes in the form of the need for verticalized, high-value solutions, particularly in the oversaturated BI market. While it's hard to build great horizontal BI apps, building high-value vertical apps is bloody difficult. But horizontal BI is very 20th century in terms of strategic value, and Dell will have to go for the bloody difficult option andstill face an uphill battle overcoming a broad base of established – and, in many cases, enormous – BI vendors as well as a constant churn of venture funded BI companies all heading for the so-called low-hanging fruit of big data BI.
While Dell wants to start slowly, with more of a horizontal play that provides end-user tools (a la Qliktech) to do cloud-based analysis (a la Gooddata), they're going to have to up the ante pretty quickly or hope that the Dell brand carries more value in the BI market than I think it does. Right now Dell has a data warehouse appliance and some vertical solutions built by the company's consulting services, but they're going to have to do a lot more to get moving in BI. A lot more.
Cloud-based integration and data management are the apps spaces that Dell is already a mature player  in (security and systems management are also quite mature, but they're not really enterprise apps per se.) This is thanks to the Boomi acquisition, and from my conversation with Rick Nucci of Dell Boomi it's clear that the enterprise software integration market isn't an aspiration here, it's real. But Boomi faces the same challenge of how to move upstream with its cloud integration play, though it has a fair amount of runway for now helping integrate the nascent cloud-apps market. And while there are limits to how upstream integration can go, Boomi is wisely targeting master data management and more high-value business process integration services for its next integration value-add play.
The third how to is how will Dell consolidate its consulting services around enterprise software. Right now the different software assets, like newbie Quest or Boomi, tend to deploy their own consultants rather than rely on Dell Consulting, which, with its Perot Systems roots in infrastructure implementation and outsourcing, isn't considered a go-to systems integrator for enterprise software. That's okay in the short term but short-sighted in the long term. Just ask HP: EDS has had massive problems with the exact same transformation, and so far all Meg Whitman seems to have been able to do about it is layoff EDS staff. If Dell can't refocus its old Perot Systems consultants on new enterprise software opportunities, both Perot/Dell and Dell Software will suffer.
The final how is really the meta question looming over all of  Dell's software aspirations: How can Dell differentiate itself in software in some unique and highly remunerative way? As Swainson hypothetically posited growing Dell Software from its current $1.5 billion in annual sales (including Quest) to $5 billion  in revenues at 30% margins, we're talking some serious growth aspirations.  How? Swainson and team pointed to several ways to meet this lofty goal, including focusing on the SMB market, focusing on the BRIC countries, focusing on great technology, focusing on leveraging hardware and software assets, and leveraging the Dell brand.
Is not a bad list, but I'm not sure it's enough.  Among other factors, the massive head start that companies like Microsoft, SAP, and Infor have in enterprise software, the mid-market, and the BRIC countries will make Dell's software dreams harder to realize than it may seem. And while the focus on BI sounds great, considering the massive growth of big data, blah, blah, blah, I didn't hear anything new that showed serious out-of-the-box thinking. Maybe Dell Software has something up its sleeve, but it wasn't on the agenda for the day.
The reason for the blah blah blah above is that big data and BI/analytics are unfortunately one of the default modes for vendors looking for that new new thing. Vendors tend to fall back on BI and analytics for new strategies the way Hollywood drops a vampire or werewolf into a teen movie plot in order to draw a crowd.  BI/analytics and big data are that samedeus ex machina plot twist: it's easy to see how poorly the market is served by the tools vendors, easy to see how complex the problems of big data have become, easy to see how some established vendor flying the flag of neutrality could emerge with a big chunk of that homeless, tempest-tossed, desperate-for-real-business-intelligence market.
Easy to see, hard to execute. Really hard.
So in the end we're left to take on faith some basic concepts regarding Dell Software. The first is the leadership team – they're solid, and experienced, so there's a decent chance they'll get it right. The second is the opportunity – no argument there, the mid-market needs help with data, systems management, and BI. And the third is the Dell brand does count for a lot, and its saturation in the mid-market is impressive. So, as long as this is the first of many outings for Dell Software, and the company remains committed to staying the course despite the early obstacles, and it figures out the critical how-to factors, there's a solid chance that the shift from hardware to software will work for Dell.
Considering the declining fortunes of the PC business, it's a chance Dell has to take. In the meantime, we'll have to wait and see how much more substance Dell Software can add to the picture. There's a lot more to prove here than just good intentions and a good management team. A lot more.