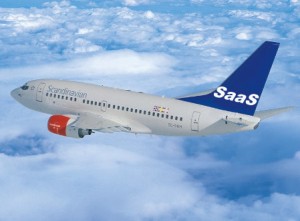 In recent weeks Lazard Capital Markets, Piper Jaffray, Morgan Stanley and Pacific Crest issued the results of their most recent CIO surveys.  The results point to decreasing IT spending during 2H12, mostly because of the worsening global macroeconomic environment.  This is a reversal from survey results we had seen during 1Q12 when most CIOs felt optimistic about the US economy and were increasing their spending.  Despite the deteriorating sentiment, all four surveys indicate that the budgets for cloud computing projects in general and SaaS applications in particular are expected to remain untouched, and may even increase, as corporations continue to use cloud computing for improving business efficiency and reducing costs.  In fact, as our larger SaaS portfolio companies have been seeing since 1Q12, European economic environment is causing many local companies to accelerate SaaS adoption as they look for ways to cut costs.  With this backdrop during 2Q12 our SaaS portfolio companies did well but not as well as some of the management teams had predicted, with 30% of the companies missing their quarterly bookings target.
In a recent webinar on SaaS metrics I had spoken about the characteristics of breakout SaaS companies.  At Trident we manage our SaaS portfolio to these metrics.  Last quarter even some of our breakout SaaS companies were not able to accurately predict their bookings performance as several "sure thing" deals slipped by 1-2 quarters.  Therefore, while in general we continue to see 20-30% QoQ revenue growth, low churn, etc. in these companies, the volatility and uncertainty of the economic environment appear to challenge their management teams in accurately predicting quarterly performance; a hallmark of the SaaS model.  It is interesting to note that our adtech companies, many of which license their SaaS applications but which I don't include in the set of companies I report about, significantly exceeded their 2Q12 bookings targets, again though pointing to the management's inability to correctly predict corporate performance in this volatile environment.
The public SaaS companies we monitor, e.g., Netsuite, Brightcove, SPS Commerce, ServiceNow, among others, have been reporting strong performance during 2Q12, in-line with analyst expectations.  However, they also appear to be impacted by the global macro environment as they are now more hesitant to provide future quarter guidance, feeling unable to predict 2H12 performance.
In addition to SAP's acquisition of Ariba, and Microsoft's acquisition of Yammer, the quarter's blockbusters, 2Q was dominated by SaaS acquisitions aimed at winning the heart of the CMO (and here) as Oracle acquired Vitrue and Involver, Salesforce acquired Buddy Media, and Marketo acquired Crowdfactory.  (Google's acquisition of Wildfire was technically announced in 3Q12).  Pacific Crest reported that CRM and marketing SaaS applications remain top corporate priorities.  Despite of what happens to the IPO window we expect that the pace of consolidation in the SaaS sector will continue unabated, particularly as large IT vendors buy their way into cloud computing.
Positive aspects of our SaaS portfolio's performance:
Strong license revenue growth (20-30% QoQ) even while missing the bookings targets.
Steady license pricing (flat to last quarter), which we liked given the quarter's and the economy's characteristics.
Steady renewal rates at 85-95%, indicating a continued ROI for the SaaS applications being used.
Growing sales pipelines, particularly with prospects from the mid-upper enterprise segment our SaaS portfolio companies are targeting.  However, in light of the 2Q12 performance, we realize that the quality of the opportunities needs to be further scrutinized and have urged our CEOs to conduct more frequent pipeline reviews.
CIOs are interested in replacing internally developed applications with off-the-shelf SaaS equivalents, thus creating additional demand.
Analytics-driven applications, social applications (internally-focused and externally-focused), and mobile applications with vertical focus continue to be in high demand, same in last quarter.
Negative aspects of our SaaS portfolio's performance:
Monthly sales performance fell behind and was more similar to the performance I had reported in past quarters, with many deals being decided at the end of the quarter, and, as I stated above, several slipping to future quarters.
Upsell rates were down to 15-20%.  Discounting went up to 10% per year of subscription up from 6-7% during 1Q12.  We continue to target 4-5% per year as best in class discounting.
While SIs are becoming more active with SaaS applications, as enterprise customers are asking for additional professional services as they are being onboarded, the partner channel is still not contributing meaningfully to the SaaS companies' revenue.  Field sales remains the most effective, albeit most expensive, channel.
Margins are not expanding as had been predicted earlier in the year.  Part of that is due to the market conditions but, most importantly, it is due to the fact that SaaS companies continue to invest heavily for growth.  However, the markets appear to be rewarding SaaS companies that demonstrate consistent top line growth, operate in large markets and have the leadership position in the presence of fragmented and weak competition, particularly if this competition is coming from larger, and slower moving, IT vendors.
Accurately predicting a company's quarterly performance along the metrics that characterize breakout SaaS companies is an important characteristic of seasoned management teams.  It is a characteristic that public investors look for and reward, particularly during this period of extreme economic volatility.  While we are pleased with the general performance of our SaaS companies, even with the performance of the companies that missed their quarterly bookings targets, we are asking our management teams to be more thoughtful and analytical, balancing their ability to accurately predict future performance with their ability to keep their companies in breakout territory since we don't expect the seesaw performance of 1H12 will not change during the 2H.