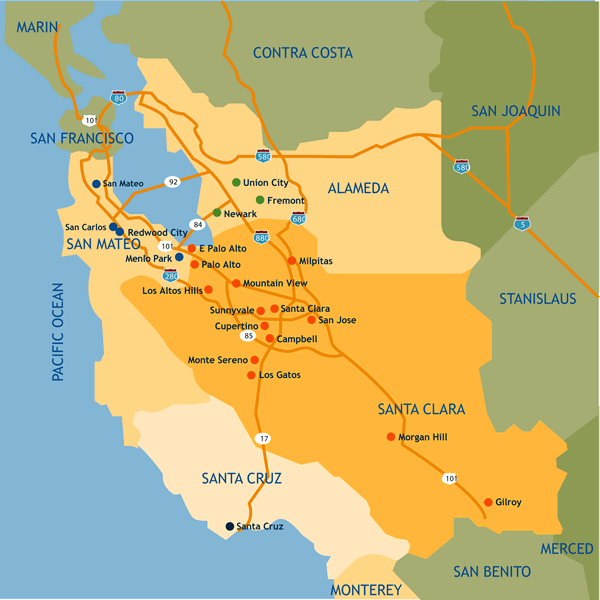 Last weekend an interesting conversation (or maybe that's debate) started about start ups, innovation and the state of tech in general. It  started with a Facebook page post by Yammer CEO David Sacks stating that "I think that Silicon Valley as we know it may be coming to an end. In order to create a successful new company, you have to find an idea that (1) has escaped the attention of the major Internet companies, which are better run than ever before; (2) is capable of being launched and proven out for ~$5M, the typical seed plus series A investment; (3) is protected from the onslaught of those big companies once they figure out what you are onto. How many idea like that are left?". In the comments he adds a 4th bullet: "is defensible from a patent standpoint."
As you might expect the post sparked a debate that started in the comments on David's post but has spread across popular tech blogs and involved leading tech investors like Marc Andreessen. The crux of the debate has actually gone in a couple of directions. The first is the response from many that there are still plenty of new ideas and innovative people to do something with them; and on the other side, the idea that the current tech mega-vendors are now in a position that they will capture all of the innovative ideas so no new mega-vendors could be formed. I suppose one of the questions is what defines success for a new company? If success is being the next Google (that is, going public and becoming a dominate tech vendor), then maybe he has a point, although I'd argue that while it's less likely with the current mega-vendors sitting by with piles of money and acquiring anything that starts to gain traction, it doesn't mean that it can't happen. Yes, the probability is much lower than in an environment where acquisition is less likely, but still… But what if success is defined as building a viable business that gains enough traction to be acquired? Certainly not every startup survives and gets anywhere near the "successful" acquisition. Some fail, or get acquired for tiny sums, either as a technology only or talent only buy. I think it would be hard to say that Instagram, or David's own company, Yammer (recently acquired by Microsoft for $1.2B) aren't successful.
I think this situation, the concept that almost all innovative startups will be consolidated by one of the current mega-vendors is directly tied to the innovation cycle in tech. There are two types of innovation, continuous innovation and discontinuous (or disruptive) innovation. Large tech vendors are under a lot of pressure to deliver strong quarterly growth, and improved profitability while producing products that will both retain current customers and attract new ones. By the nature of public markets and customer expectations these large vendors are generally trapped into delivering continuous innovation in regular, bite size increments. Often it is difficult to justify the investment in the potential for developing disruptive technology due to the high risk profile of such ventures. And honestly, when you have the kind of capital reserves that these vendors maintain, there are very few new technologies that they couldn't buy when its proven itself.
The source of disruptive innovation still resides with the tech startup, most major vendors are simply not in a situation to tolerate that much risk. Building disruptive technology in startups that are subsequently acquired once they are "successful" is an innovation cycle that has existed for years in technology. It's the most effective way to prove out new concepts and technologies and reduce the overall risk profile for the large vendors. The cycle has tightened up over the past few years though, as the gap between the largest vendors and the mid size and small has grown significantly. The revenues and profits have followed the flow to these mega-vendors and created companies that can afford to buy almost anything. I don't want to say though, that all disruptive innovation comes from startups. There are certainly vendors in this top tier that have, and will continue to innovate in disruptive ways in some markets, take Google and Apple as examples.
Anyway, thanks to David for sparking some interesting conversations and thought provoking contemplation on the subject. One angle that no one has mentioned yet, that's the fact that the technology itself is in the midst of a platform shift. The first platform, the mainframe; the second platform, client / server; and now, the third platform is emerging, based on the Internet and encompassing mobile, social technologies, big data/decision support and cloud. Platform shifts lead to new technologies but also have, historically led to clear winners (vendors that made the transition, or were born of the new technology) and clear losers (vendors that did not successfully make the shift). Our industry is still deep in a change cycle and is being redefined in an ongoing basis so I don't expect the debate to subside for quite some time.
(Cross-posted @ Michael Fauscette)