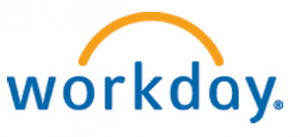 Apologies to Fleetwood Mac, but as Dennis Howlett writes, Workday goes its own way.
Over and over again.
Parker Harris, co-founder of Salesforce.com told us a few years ago he missed not having bigger vendors like SAP and Oracle in the Cloud. More competition would mean more innovation, more brains focused on some of the common problems.
Hugh MacLeod, the much admired tech cartoonist,  has a book which says "Ignore Everybody" as one of the keys to creativity. Workday has taken Hugh's advice a bit more to  heart.
With one exception to Hugh's guidance – there are 100 updates in release 17 including 58 items that came directly from customer ideas.
The other thing I like is Workday is in no hurry to become a "full-fledged ERP".  No plans yet for manufacturing/distribution functionality. Vertically, it is sticking closer to the non-profit/educational sector.
Read what Dennis writes about Workday's mobile, analytical and other improvements. That's another areas it does not ignore where it counts. It does take constructive criticism to heart.
(Cross-posted @ DealArchitect Full)