Ray Wang wrote a summary of CRM Evolution that I found particularly interesting, and one point in particular resonated with me because it aligns to something I have been talking about at Get Satisfaction for a while now… B2B and B2C distinctions are dead.
The segmentation of business (B2B) and consumer (B2C) behaviors is a false dichotomy to begin from, what really matters is the customer lifecycle and renew-ability of the relationship. Is a purchase cycle highly deliberative in nature, does the post transaction phase focus on repetition of purchase or a shift to services and add-ons, how does the retail experience inform purchases, and much more.
Cars and diapers… that's what I keep thinking about.
A car is one of the major purchases a consumer will make and represents the pinnacle of brand-to-customer lifecycle in the b2c space. It involves peer review, needs assessment, technical evaluation, financing, service agreements… all like B2B as we know it today. Once the transaction is complete the relationship shifts to one of services between the dealer and the customer involving maintenance and accessories and the lifecycle repeats with a lower entry bar at each interaction.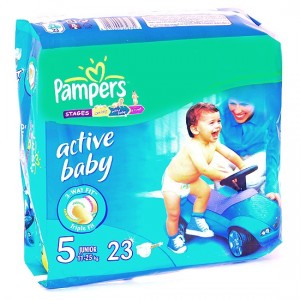 Diapers are a situational purchase that is effectively commodity driven, in spite of diaper manufacturers touting specific feature benefits the fact is that buyers view diapers as fungible. As a result companies are now shifting to marketing the relationship they have with a customer around the journey of newborn to potty training. The entire point of the marketing strategy is to ensure that you reach for Pampers every time you are in the aisle for the 3+ years you will be buying diapers and that is because you trust the brand more than competitive offerings, and interacting with your customer community, wherever it is, is essential for sustaining the customer relationship.
B2B purchases also span the highly deliberative capital expenditure to the fungible commodity and the buying impulses for each map precisely to each end of the spectrum in the consumer space, yet because the person making the purchase has a business card and pays for it with company funds we call it B2B. It doesn't make sense.
The marketing and sales tactics for B2B and B2C may be different but the point is that thanks to the Internet the differences are now outweighed by the similarities. For software companies the reality could not be more stark, in order to survive and prosper in future years the need to create multiple channels to market that address how SMB buyers are behaving is critical and that means delivering through an e-commerce channel, adopting marketing techniques that are common in the B2C space (ratings/reviews, SEO, promotions), deliver information products, and adopting pricing/packaging strategies that scale from the very small to the very large without becoming overwhelmed time/cost of sales on the very large end of the spectrum.
B2C and B2B is dead.

(Cross-posted @ Venture Chronicles)