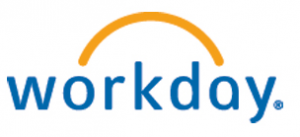 Workday's S-1 has been posted by the SEC.  Workday is a provider of cloud-based ERP software.
I did a speed read on this lengthy and thorough document. I believe Dennis Howlett will be poring over the numbers. Larry Dignan has already posted a top 10 list re: the IPO. Here's my take on some of the other aspects of the offering.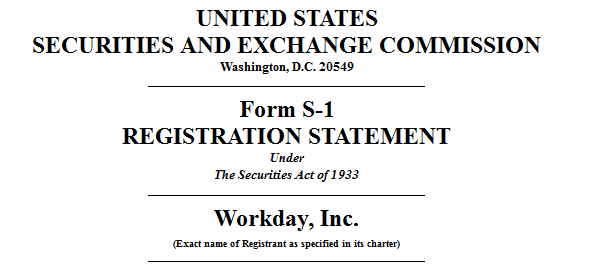 Workday does not want to suffer the fate of PeopleSoft. PeopleSoft was acquired in a hostile takeover by Oracle in 2005. The takeover began in 2003 right after PeopleSoft acquired JD Edwards. PeopleSoft, like Workday, was founded by Dave Duffield. Aneel Bhusri, another PeopleSoft senior executive, co-founded Workday with Dave.
To say the PeopleSoft takeover was acrimonious would be an understatement. PeopleSoft's CEO at the time, Craig Conway, and Oracle founder Larry Ellison made the deal personal, too. The Department of Justice tried to block the deal on anti-trust grounds. Even PeopleSoft's User Group weighed in against the deal.
That memory remains in the minds of a lot of Workday employees, many of which are ex-PeopleSoft employees, consulting partner employees and customers/users. I was surprised to read that Workday now has 1,450 employees.
As a result, a significant portion of the prospectus deals with a number of provisions to prevent a material change of control for Workday.  In particular:
The firm will have two classes of stock. Class A, the subject of the IPO, and Class B, the only class that votes on M&A matters.
While the Class B shares, in number, will be less than the number of Class A shares, they carry 10X votes on these matters.
Dave and Aneel will hold most of the Class B shares. Employees and other friends and family will have the rest.
Class B shareholders also approve new board members. Board members are on staggered terms. This prevents a material change in board member composition as a result of hostile takeover activities.
The company is re-incorporating into Delaware and adopting a number of other techniques to prevent a hostile takeover some of which lay out a 3-year window for such events.
For more information on these matters, please see pages 8, 30-31, 108-110 and 112-114 of the prospectus.
Readers might also want to read page 29. There are provisions within it to handle the Class B shares in the event of either Aneel or Dave passing away. In effect, the survivor will have the right to vote the shares of the other in the event of a takeover.
A significant portion of the filing concerns potential risk factors. While this is true for all IPOs, this part is thoroughly detailed and reads like a primer for evaluating SaaS (software as a service) firms.
(Editor's note: Workday is an Enterprise Irregulars  Sponsor)
(Cross-posted @ ZDNet | Software and Services Safari Blog RSS)