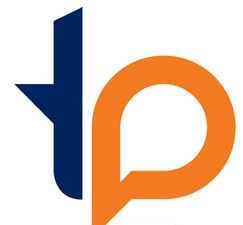 Earlier this week, Spend Matters UK/Europe broke the storythat something was amiss at TradingPartners. The company's phone lines were dead. A supplier, which had not been paid, contacted us (he found us through a previous blog on TP). Other rumors (more speculative) circulated as well. Only hours later, we learned the company had become insolvent, shutting its doors, with accounting firm Baker Tilly taking over the orderly closure of the business. In our view, TradingPartners' bankruptcy was almost unavoidable for a number of reasons we'll explore in a minute.
There are many angles to exploring TradingPartner's ultimate decline and eventual closure. Over on Spend Matters PROtoday, we explore, in detail, many of the supply risk lessons that we can learn from this example when it comes to evaluating smaller suppliers and professional services. The lessons are specific (e.g., what type of gross margin to look for in a vendor that can assure reduced supply risk levels, warning signs a smaller supplier may be over spending, etc.)
But there are specific lessons in the case of TradingPartners as well, something management and the investors should have seen previously (and learned from) but did not. Because the company failed to take action in these areas, one might argue that bankruptcy was unavoidable. I believe this to be the case.
As I see it, there are four key lessons TradingPartners should have heeded, but did not:
Reverse auctions and reverse auction services quickly became commoditized (something FreeMarkets, eBreviate and others learned) while also capturing a smaller percentage of overall sourcing spend relative to other sourcing formats over time. Yet TradingPartners was not only not as operationally cheap and efficient as it could have been in delivering these services (e.g., by creating a Six Sigma, offshore sourcing factory), it also failed to diversify into other sourcing specialties (e.g., logistics sourcing using optimization) with any substantial traction. In other words, they were caught in a shrinking market without competing on the basis of what they should have focused 110% of their effort on: operational efficiency and a low cost to serve.
Professional services firms do not exactly have a track record of delivering stellar results when they develop their own software to sell. And when TradingPartners finally attempted to shift its strategy to less commoditized software than reverse auctions, it was too late. Moreover, it was still reliant on services revenue. Professional services firms should go to school on the lessons of FreeMarkets, AT Kearney (eBreviate) and now TradingPartners in commercializing software versus developing it to use internally. Moreover, given the degree of what is available from software companies today at reasonable price points, professional services firms should scrutinize the buy/build decision even more closely.
Don't believe that you have an asset that is worth something to others, even if you have a good customer list. TradingPartners expended much effort in trying to sell itself in the past year — while also putting on a new "Spend Science" software face — rather than focusing in on core operational transformation and efficiency. In this business, customers can depart far more quickly than they sign up, especially if they're not locked up with contracts that are painful to get out of. TradingPartners thought it owned a stock that could not go to zero given its customer assets and IP, but in fact it held an option that expired worthless, or near worthless.
Don't change DNA midstream unless you have the capital to do so. If services was the core of TradingPartners originally, they should have stuck to their knitting and branched out from where they stood rather than trying to do a 180-degree transformation.
If you're curious about broader supply risk extrapolations from TradingPartner's closure as well as specific metrics and ways to evaluate smaller suppliers and professional services firms from a risk perspective, we encourage you read our Spend Matters PRO analysison the subject.
Postscript: Looks like recent TradingPartners CEO Mark Barnekow announced his new gig already.

(Cross-posted @ SpendMatters Full)