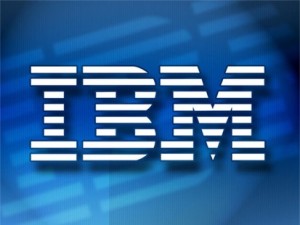 IBM decided to entertain the industry analysts far from the madding crowds of the Impact conference, and invited a group of us to San Francisco for a day to their discuss business process management and operational decision management offerings. David Millen, VP of BPM & DM (assuming the role from Phil Gilbert, who has moved on to General Manager of Design), started the day with some stats on the continued importance of improving process in the minds of managers, plus how the trend towards the consumerization of IT is driving more power to change into the hands of the business users. He continued with their message of how visibility, collaboration and governance are required to effectively manage change, and the emerging roles required to manage operations, such as chief customer officer.
BPM and ODM have been effectively bundled as part of the same product suite, which includes the three pillars of IBM BPM, IBM ODM and IBM Case Manager, with IBM Blueworks Live and IBM Business Monitor as horizontal components that (if you believe the graphic) support all three of the pillars in their marketecture diagram:
| | | |
| --- | --- | --- |
| IBM BPM | IBM ODM | IBM Case Manager |
This brings Case Manager more into the BPM fold, although it will remain to be seen whether there is a closer merging of the technologies or if this is mostly a marketing exercise. However, when the various product specialists discussed the roadmaps (under NDA so not detailed here), IBM Case Manager was the only one that was not discussed, although Dave Caldeira (Director, ECM Strategy) is here to wave the flag. I see that it's a fundamental problem that FileNet/Case Manager is in a completely separate software business unit within IBM: I've been saying for a while that integration between the products would be easier if they were all part of the same group. Bruce Silver later referred to the lack of information about Case Manager as the elephant in the room: in his opinion, the one gaping whole in the content at today's sessions.
I spent the middle part of the day in several small meetings with IBM and a couple of their customers, some of which was undoubtedly off the record so I won't be sharing that either, then we all came back to finish the day with a bit on IBM's BPM/ODM-related services and a final Q&A.
Having analyst days separate from major vendor conferences makes a lot of sense: much easier to set up the meetings and see the people who you need to see, and no conflicts with other sessions. Definitely a valuable day for me to get caught up on the BPM/ODM roadmaps.
You can also see coverage of the day from James Taylor and Jim Sinur, who have already published their notes from the day; lots of other analyst bloggers here (Bruce Silver, Clay Richardson, Mark McGregor) so there will likely be more over the next day or two.
(Cross-posted @ Column 2)
(Cross-posted @ Column 2)