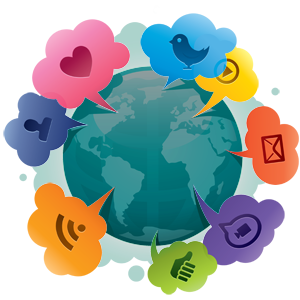 Earlier this week Lithium Technologies announced that it had acquired social support application company Social Dymanx. The move make a lot of sense for both companies, expanding the total application footprint to cover all aspects of social customer service / support. Across the breadth of social business solutions and from major vendors like Oracle and IBM down to smaller specialty solution providers, the apps are being consolidated and molded into offerings with deeper functionality and broader reach.
Today when you look at systems that provide functionality to enable interaction with prospects and customers, rather than thinking of it in the terms of traditional "CRM", it's becoming more focused around two areas, enabling sales and the part of marketing focused on  acquiring customers (sell stuff) and enabling a rich customer experience to retain customers and create positive brand image and influence (which in turn, supports acquiring more customers). A big part of customer experience, and frankly, considering the shifting definitions of influence and the importance of word of mouth marketing, marketing itself, is tied up in social customer support. The two prevailing methods of social support, communities and sense and respond on the public social web come together in one system post integration with this acquisition. Lithium's previous acquisition, ScoutLabs, brought them a solid set of socialytics, now adding the very sophisticated capabilities to serve customers on all social channels, rounds out the solution and eliminates one more organizational and system silo.
The new solution will look like this: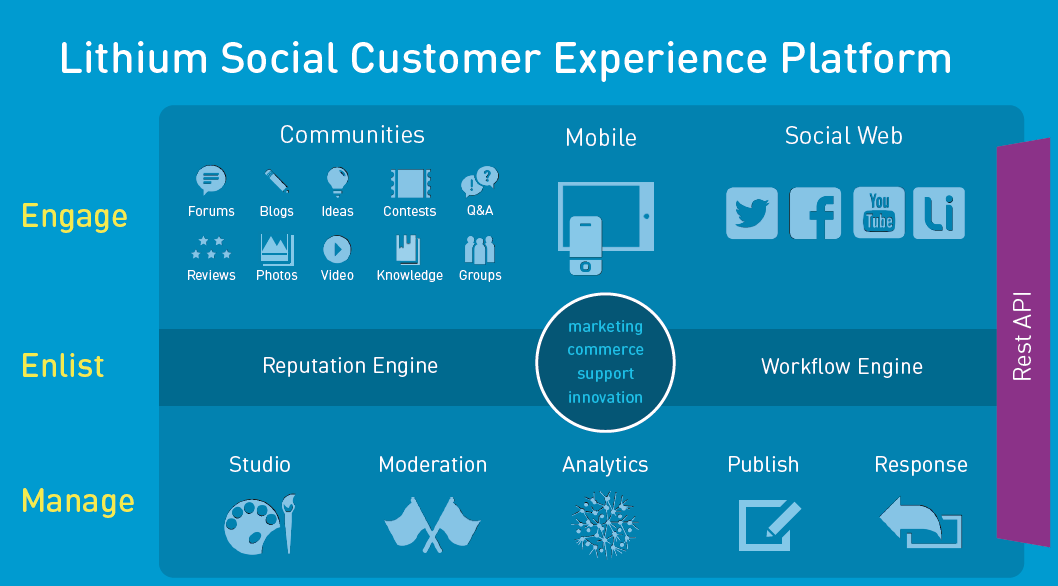 The Social Dynamx solution has been re branded as Lithium Social Web and will be headed by the former CEO of Social Dynamx, Mike Betzer. The entire Social Dynamx team is joining Lithium and the Austin office will remain open.
Tags: SCRM, customer experience, social customer support, CX, community, Lithium, Social Dynamx
(Cross-posted @ Michael Fauscette)
(Cross-posted @ Michael Fauscette)