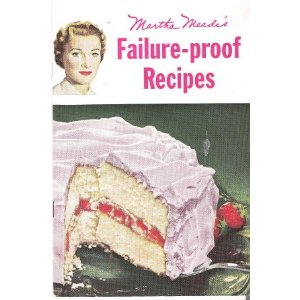 Look at this – like the proverbial death by thousand cuts – the cloud services can really disrupt the carefully laid out enterprise IT strategy much to the discomfort of the IT department – the disruption can range from enterprise IT strategy leading to shared services mechanisms. Everything changes from sourcing to provisioning to metering through consumption. It's needless to emphasize that the cloud services can be made operational for enterprises rapidly and in many cases more economically. In the journey of cloud adoption inside enterprises, it must be noted that in a number of cases that the business executives can, and do, buy them independently of their IT department's plan. This is partly accentuated by the fact that there exists an ever widening gulf between the innovation cycle-time of the IT department and of cloud services providers. One should see this in the background of constraints centered on budgeting inside enterprises.
There are well meaning advise being dished out by the experts – essentially advocating that enterprises first get their feet wet with cloud services, gain a reasonable perspective of where cloud services could fit in for their needs – fully understand their risks and benefits.. This is well meant as sometimes in their over enthusiasm they evangelists tend to created many solutions that may be fragmented with unmanageable information flows. Sometimes, an inelegantly architected solution could create fragmentation in the landscape, accentuating the challenges of information flows and vendor relationships. On the other hand, a well thought out cloud solution can provide an elegant architecture that can help organizations scale well and provide consistently reliable performance. IT department inside enterprises should regularly factor-in the strategic leverage of such solutions that should take stock of big picture thinking and long term plans for the enterprise. This in turn would enable the IT departments to feel on top of IT Management. The key strategic perspective here is that cloud services would imbibe the benefits and wisdom of looking outward at the sea of opportunities.
Like any major initiative, no doubt, cloud services will benefit a set of users and may provide disappointing results to another set of users. From a strategic standpoint, it may be even be the cases that while a majority adding cloud services as part of their IT strategy will yield good results, but for a small number of players, it may pose greater threat than providing an upside. A structured framework should be used in assessing cloud readiness inside an enterprise to align them into a coherent IT strategy. Well thought out cloud services within the enterprise would bring more clarity and method in assessing their effectiveness therein. All these clearly point to the fact that the chariots of cloud are hitting enterprises around the world and an unexpected casualty in this process happens to be the traditional IT department. With business and external service providers beginning to play such an important role inside the enterprises, should this trend continue and become a mainstay practice, the role of the IT department gets more and more tough to retain their crucial positioning inside the enterprise, and would force them to act in way more and more strategic to retain their standing.
Forward looking IT departments address these challenges as opportunities to get more strategic to the enterprise – one of the most common approach employed by these firms is to either on its own or in tandem with business initiate a detailed assessment of the enterprise cloud strategy – what part of the business and IT could leverage cloud services , what part of the IT portfolio could get affected, what should be done short term, medium term and long term, what type of risks and benefits would different scenarios provide and what type of governance would best suit the enterprise. By being in the forefront of such strategic planning initiatives, and thereby putting themselves in the center stage of things, some IT departments manage to retain their positioning inside their enterprise.
If IT can position the company for a transition, it can rightfully take the role of an anchor facilitating change to make business successful rather than a drag holding back progress . Contextually, if it can be determined early enough that leveraging cloud services can provide flexibility and be more economic overall, and with the right security models of implementation then it actually provides IT a big opportunity to make such services become a platform of growth for the enterprise and if IT can push such an agenda and deliver successfully, it becomes that much more strategic to the enterprise. End f it all, cloud is a democratizing force where access to resources gets more widespread and readily available at typically lesser cost of access. IT will have to recognize this shift and make the right moves.
Every CIO and business leader inside enterprise would want their IT organization to be more proactive and get outside of being in the reactive mode. The ability to shift gears to move from being in a reactive mode to get to a proactive mode is generally a very carefully calibrated journey. Every IT department inside enterprises that have been in existence for a while faces simmering tension with business over complex systems, inflexible, inextensible and come in the way of enterprise getting agile. While business expectations have by-and-large grown from looking at IT to support their operations – it's moving towards enabling more rapid delivery of services and applications to powering or enabling business. The classic ratio of investments to support past decisions vs investments needed to provide innovation/new lines of service is always a hut button issue inside enterprises. Its well known that reactive organizations end up spending more than 2/3rds of their IT investments in managing legacy infrastructure and applications and the remaining budget mostly get consumed in expansions/extensions/upgrade, leaving very little resources to support building new expertise to support emerging opportunities.
Globally, business is challenged on cost, time-to-market and on being able to adjust to market realities at a rate faster than the rate of change seen in the marketplace. New business models, innovative services, self service mechanism, online order fulfillment – most of these heavily rely in IT and would not be possible without IT contribution. It's not uncommon to see cloud making its footprint inside enterprises very opportunistically (many times under the radar that IT doesn't get to know after these are up and running inside enterprises). In such cases, it is noticed that business functions directly have procured cloud services including consulting support from external partners. Typically, it can be seen that business teams indulge in such practices, owing to perceived inefficiency /poor service level adherence of IT inside enterprise. Many times, IT architecture team use their architecture and stack standardization as a defense weapon to block external partners providing new types of service that business find attractive to leverage. Sometimes, IT is not even ready to structurally accommodate new cloud service partners –as it may call for changes to their processes, support levels and in some case contractual adjustments tied to support functions and financial models in place.
It then begs the question what can be done make IT move away from being reactive to be proactive. Redefining the ways of working, leveraging the foundation of cloud services for making business get flexible and grow faster, nailing down the right security model and architectural fitment will provide IT with huge headstart in changing itself and in changing the impact that can be made to business. Some of the specific ways in which these can be build include but not limited to are as under: • Actively continue making investments in cloud services and work towards creating a cloud services centric foundation for growth; • Proactively co-opt external partners in the growth, innovation story of the enterprise; • Actively enable more and more self service functions, that provides business with lot more benefits that would catapult IT to be a larger strategic partner for the enterprise; • Innovate around the charge mechanisms – by changing the measurement mechanisms and move towards more and more variable pricing model – the benchmark here would be to identify cost of service that business consumes; • Heavy automation of IT functions with ability to self monitor and correct thereby increase IT reliability that business experiences. Forward looking enterprises have their IT focused on leveraging cloud to create more value for business by changing the processes, technologies, level of dependence on IT
A combination of factors like new investments, higher degree of automation, new business models etc go towards getting more value from IT. True cost of operations that can come out of redefining the measurement system helps both business & IT to optimize resource allocations and plan better for growth. The loft goals set by CIO's in general revolve around being the change agent for growth and being able to transparently provide benefit analysis enhances the stature of IT inside enterprises and play a defining role in future –proofing their roles inside enterprise.
The first part of the article appeared here.
(Cross-posted @ Sadagopan's weblog on Emerging Technologies,Thoughts, Ideas,Trends and The Flat World)