SAPPHIRE NOW and SAP TechEd, the European version of SAPs flagship customer event starts tomorrow in Madrid. It's my first time here since joining SAP this summer and I'm really looking forward to it.
From my (social and collaborative) vantage point, European Events are very special. I've spoken at many of them over the last three years and there's something very unique about engaging with customers and industry observers in Europe on the topic of social in the enterprise. Whilst this gap is rapidly closing, the one big distinction between North American and European conversations has been the scrutiny that social and collaborative constructs face with respect to its applicability to real business problems.
I'm generalizing here, but customers in North America are often more pre-disposed to experimenting with new technology. The situation in Europe has always been different and European customers have a way of rapidly re-calibrating you down to reality when you start playing buzzword-bingo by using terms such as "social business". These don't mean much to them. European companies are staring a tenacious recession, unemployment, macro re-skilling requirements and industry-specific challenges and opportunities. Regardless of the promise of any new shiny technology innovation, they always force you to winnow down the value of new technology to 2-3 simple benefits that apply directly to established hardships and opportunities. And they glaze over solutions to problems they don't have.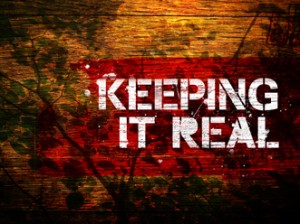 As I said, this characterization is changing in North America rapidly. Last week I had the opportunity to speak with 70 odd CHROs and CFOs about the value of social and collaborative technology to human capital and talent management. Most were from industries that are not what you called early adopters of bleeding edge technology. Utilities, Energy, Component Manufacturers, Insurers. But each of them face massive change – 35% of the employee base retiring in 3 years, de-regulation of monopolistic industry design, rapid commoditization and the need for both mentoring and reverse mentoring between Gen X and Gen Y. And then there's industry specific demands: For instance, I spoke with a CHRO who is dealing with deregulation of the energy business in the state of Texas where for the first time in the US, you can now buy home energy on a debit card-like model, turn your usage on and off remotely via wi-fi gadgets and iPhone apps, and get discounts for pre-paid contracts. Sounds more like how we buy mobile phone service vs. utilities. But these "real" issues and the need for creative thinking have been standard fare in Europe for a long time. This summer I presented at the Deutsche Bank investor conference in London with industry colleagues from IBM and other technology providers and there's no question that even this audience continues to seek higher purpose for social software in the enterprise, given this bleak economic backdrop.
When social ways of work and technology can solve some of these specific industry and market challenges and complement existing process technology investment to close the loop, its starts to get in line with how organizations expect to measure value. To this end, SAPPHIRE NOW is an intellectual windfall for me and my team that's representing SAPs Enterprise Social Software business unit here at the event. We launched SAP Jam, our enterprise social software, last week and I look forward to sharing more with SAPs customer, analyst and investor community at the event. But what I'm most interested in what we can learn from them. We've taken a first cut at this view of purpose built collaboration with the recent release and we'll have even more to show and say next quarter but the opportunity to design around core line of business and industry challenges that take center stage at this event is an absolute treat.
Along with many esteemed industry colleagues, I've written a lot about the need for a grown up version of "social business" here on this blog. Over the next few days we have exactly the kind of audience that will demand a similar line of discussion.
Look forward to seeing everyone at the event tomorrow.
(Cross-posted @ Pretzel Logic – Social and Collaborative Business)