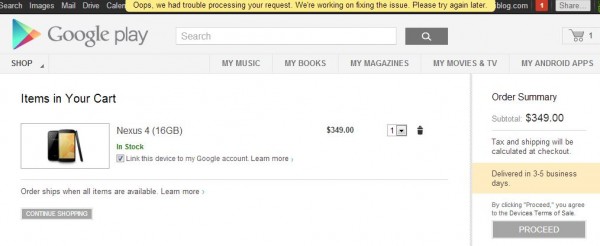 That's Google Play in the first minute of the Nexus 4 US launch: phone available, placed in cart, checkout is impossible.  I guess that's Google's version of the long lines outside Apple stores?  I am not alone: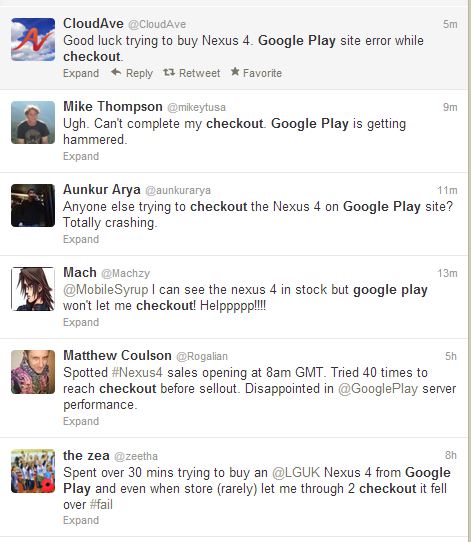 And within minutes there were hundreds more…
Yes, the Google Play checkout function spectacularly died.  Sh*t happens.  But hey, this is Google!
Then I get a hint: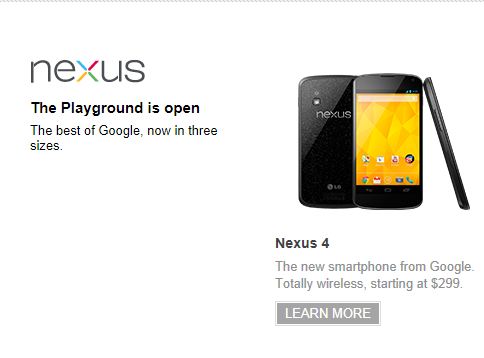 Oh, I've got it.  Now we know whey it's called Google PLAY.  As it sure ain't no e-commerce site:-(
#FAIL.
P.S.  Some will call it a sellout, but not, it's a crash, a ridiculous crash.
(Cross-posted @ CloudAve » Zoli Erdos)