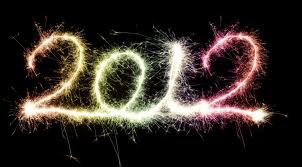 As we move into 2013 it's time to take a look back and see what major events shaped and changed enterprise software in 2012. It was an active year, particularly from the standpoint of continued consolidation in the enterprise software markets. Several hot trends continued to drive acquisition activity and product directions, including cloud, mobile, social, Internet of things and data analytics. Social business has started maturing somewhat and is at least much clearer in specific directions and the best areas of focus for businesses to see real benefits.
The cloud wars really started in late 2011 with SAP's acquisition of SuccessFactors but gained momentum throughout 2012. The major enterprise apps vendors are moving quickly to gain footprint and functionality in cloud apps, as well as define platforms and infrastructure. Early in 2012 Oracle fired the first return shot to the SAP / SuccessFactors deal with its bid for Taleo. Not to be left out, IBM joined the HCM race with its acquisition of Kenexa in August. HCM continues to be a hot area for investment, for more on the 2012 HCM market see this guest post from IDC analyst Lisa Rowan.
The next major cloud acquisition came, once again, from SAP with its acquisition of cloud collaborative commerce vendor Ariba. Ariba provided SAP with a full featured and mature cloud based procurement, sourcing and contract management tools and the largest and oldest supplier network. Maybe more valuable though is the cloud expertise and credibility that Ariba's executives added to the SAP management team.
Oracle filled out its cloud portfolio quite a bit by focusing on customer experience. The Oracle Cloud CX suite, which arguably started in late 2011 with the acquisition of RightNow, added social marketing platform Vitrue, socialytics platform Collective Intellect, social media management platform Involver and finally with the recently announced acquisition of marketing automation vendor Eloqua. Combined with other cloud assets in commerce, sales (Fusion CRM), content, etc., the suite has a broad footprint. I wrote about the Eloqua acquisition here. In addition to Oracle's strong move into CX Lithium acquired social support vendor Social Dynamx and IBM moved to redefine it's web experience products in the context of the overall customer experience.
Social business, particularly around enterprise social networks (ESN), applications to support CX strategies, innovation management and talent and performance management, matured quite a bit over the past year. Much like cloud almost all the major tech vendors get involved in social business technology through new acquisitions, new products and enhancements to existing social tools. Existing social vendors also moved to broaden offerings through acquisition.
ESNs are one of the hottest areas for growth as many companies have / are deploying the technology and working to consolidate existing networks. Consolidation in the ESN market started in 2011 and continued last year, as larger tech vendors moved into the space. Adding to VMware SocialCast, Salesforce Chatter, Cisco Webex Social, Tibco Tibbr and IBM Connections Microsoft purchased ESN leader Yammer for $1.2B in June, Oracle made its own Oracle Social Network generally available in the Oracle cloud, Citrix acquired Podio and SAP completely revamped its offering into SAP Jam.
More and more companies are looking for ways to drive adoption of social processes and increase productivity. Getting social embedded into the enterprise workflow is gaining support and more companies are looking for ways of providing an integrated social experience. The trend is gaining momentum as vendors move from social applications to apps that are social, or have social functionality embedded inside the workflow. At Dreamforce 2012 Concur and Salesforce  announced a good example of this concept, Concurforce, an app built on the Force.com platform.
As more companies embrace social technologies internally and externally a few issues are growing that will need some answers as we move into 2013. In particular there is a growing skills gap in consulting expertise to help companies drive successful social projects and sort out ongoing operations. I wrote about it here. In addition to the skills gap there is also a growing issue for many companies that have deployed several ESN products, which often grow virally and at least initially without full executive support. This social network sprawl issue is creating the exact opposite of the desired outcome by perpetuating organizational silos. To solve this companies will have to consolidate in some cases and in other they will need to integrate the networks so that functionally a single ESN exists.
Mobile continues to be an enterprise priority as the need to support multiple devices with multiple OSs is expected by employees. Tablets continue to grow in popularity and smartphones are a standard. Many vendors have provided native mobile apps with some subset of enterprise features but are feeling pressured by customers to give compete access to enterprise features on multiple devices. Many vendors moved to provide a better mobile framework on which they can provide a richer mobile experience to cuatomers. Among those vendors that made good strides last year include Netsuite, Deltek, salesforce, SAP and Oracle, although they all have more work for this year.
Internet of things was discussed quite a lot as sensor technology gets better and more and more "things" are added to the network. In the area of automation the use of sensors with new software products is providing benefits as diverse as preventative maintenance to inventory control. From a consumer perspective the mobile device is becoming a "Swiss army knife" of sorts and integrating sensor data opens up many possibilities for health and fitness monitoring to commerce. Look for 2013 to see this trend explode across business and consumer.
There seems to be more pressure on IT over the past few years to redefine and change its roles to be more relevant to the business. What has become more of a governance and enforcer role for many IT organizations is getting pressured to find new ways of adding value as more IT buying decisions get pushed out to the line of business executives. In many companies CMOs now manage a larger IT budget than the CIO, particularly as companies deploy technology to drive CX strategies. The move to the cloud is also changing the staffing requirements for many IT shops. Many IT organizations are finding that they need more of a business process focus and less of a deep developer technical focus. Look for this trend to accelerate in 2013.
In general enterprise software has remained a growth area as companies continue to buy technology. Driving this growth are several trends, including the need to provide better mobile support, the need to get technology that helps facilitate critical CX strategies and the need to provide a more collaborative and networked work environment. As a result of the economic pressures that continue to plague businesses many companies find themselves doing more with considerably less resources. The only reasonable way to maintain and increase productivity is though automation and through better software tools. Hot markets in 2012, social, mobile, CX, etc. will continue to be hot in 2013.
(Cross-posted @ Michael Fauscette)