I'll admit it – I love 'holiday prediction' time.  It gives us all a chance to reflect on the year past and think about what's going to happen in the year ahead.
2009 has been a tough year although we do seem (despite the Dubai woes which are literally taking place as I write this…) to be setting up for at least some level of recovery in 2010.  So with an eye toward a recovery in 2010 – and with tongue firmly planted in cheek – here are some things I believe might happen in the world of technology as we move into the New Year.
– As expected, Facebook goes public – the IPO is wildly successful as the offering is hugely oversubscribed by both institutions and individual investors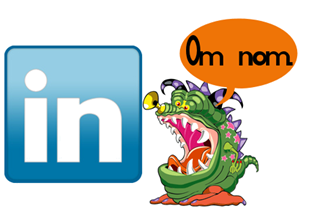 – LinkedIn prepares to go public, but is instead acquired by Monster Worldwide.
– The next 'big' opportunity in Social Networking is the emergence of Social Communities, which provide a place for like-minded individuals to interact online (such as StockTwits for traders, and our very own SiliconANGLE for technology executives).  Numerous startups emerge and quickly flood the market with 'me too' communities, many of which quickly die off but the early leaders who are able to gain critical mass experience huge growth.
– Twitter does not go public, but does reveal their revenue model which is multifaceted, and based only partially on advertising but more interestingly on providing a 'back end' for Social Communities.  It is praised for being realistic, differentiated, and is considered a success.
– Nobody buys Twitter, which prepares for a 2011 IPO.
– Amazon.com recognizes that Twitter is suddenly the biggest competitor for their Web Services (AWS) offerings and quickly beefs up AWS with 'Social' features in an effort to keep up, including acquiring at least 6 small companies you've never heard of.  Rumors of Amazon spinning part of AWS off in an IPO begin to circulate.
– Numerous 'Enterprise Social Networking' product/platforms shut down as corporations realize that it is more important to participate in 3rd party communities than to try to build them in-house.
– Salesforce.com's Chatter finally is released in Q3 and meets with modest user acceptance despite corporate concerns around giving employees more time and reasons to spend time on Facebook, Twitter, etc….  Salesforce.com competitors including (but not limited to) SAP and Oracle all increase the level of noise around their own Social offerings but meet with limited acceptance for the same reasons.
– Salesforce acquires SuccessFactors in an attempt to make Human Resources their 'next hill'.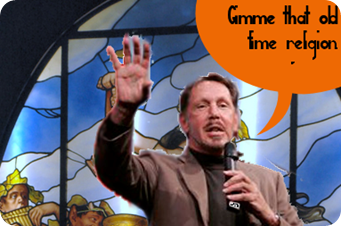 – Oracle acquires Workday and Larry Ellison announces that he finally has cloud 'religion' now that buyers are fully engaged.  Dave Duffield once again returns to philanthropy – this time for good.  Ellison declares war on Salesforce.com.  NetSuite wonders why Oracle didn't buy them and instead merges with RightNow Technologies.
– SAP continues to struggle and lays off at least 10% of staff due to an ongoing decline in revenue.  IBM enters acquisition discussions with SAP but walks away over valuation and control issues.
– At least one major VC firm and numerous smaller firms decide to cease active fundraising and operations, but it is a good year for the venture industry overall as the IPO window opens wide and the oversupply of VC firms continues to rationalize.
– Google acquires Akamai, at least one other public company, and at least 20 private companies.  Google has a good year overall as advertising perks up, and newer initiatives such as Google Apps finally begin to produce significant revenue.  Android is considered a success, surpassing both Microsoft's Windows Phone and Nokia's Symbian in percentage of new shipments, but remains a distant 3rd to Apple's iPhone and Research in Motion.  Practically all global carriers support Android phones.
– Steve Ballmer announces that he will retire in 2011 and Microsoft's share price immediately jumps 5%.  Windows 7 is labeled a success but nobody knows anyone who actually uses it.  In a blast from the past, Microsoft re-enters acquisition discussions with Intuit and this time succeeds.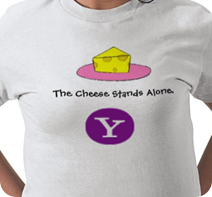 – Cisco acquires Research in Motion and considers acquiring Motorola in a move to assume leadership in the Mobile Device market.  The market starts getting excited about the idea of a 'FlipBerry'.  Motorola sells its handset business to Dell instead.
– Nobody buys Yahoo – Carol Bartz is successful in restoring the company to profitability but revenue growth turns negative as Microsoft Bing takes over the #2 position in search.
– A significantly limited healthcare reform bill passes Congress and is quickly signed by Obama.  Healthcare technology becomes the next 'hot' market, and companies such as Emdeon, AthenaHealth and Nuance have a great year as new startups emerge and the IPO window fills with competitors.
– The FCC issues a final set of rules regarding Network Neutrality, which mostly favor content providers despite the strong protests of AT&T, Verizon and Comcast.
– Apple uses its huge cash hoard to do the most talked-about deal of the year, acquiring DIRECTV, and almost immediately releases a new Apple TV which includes a tuner and has both DVR and 'place shifting' capabilities in a blow to TiVo and DISH (owner of SlingMedia).  Apple also releases the first iPhone with a physical keyboard.  The long-rumored Verizon iPhone also ships as Verizon announces an 'upgrade from AT&T' promotion which 20% of AT&T iPhone customers immediately take – in response AT&T (again) sues Verizon.
So what do you think?  I'd love to hear the thoughts of others.
Also please check out fellow Enterprise Irregular Dennis Moore's predictions – and I'm sure there are many more to come…