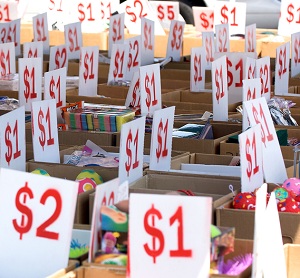 We're big believers that 2013 is going to be the year that procurement technology adoption takes off in the SMB procurement market. But which technologies across the source-to-pay continuum are most suited to small and middle market environments? Hint: it's only a handful. Granted, there are opportunities for the full suite of capabilities (including strategic sourcing, eProcurement, e-invoicing, contract management, supplier management and related areas) from Ariba, SAP, Oracle, SciQuest and others that sell end-to-end capabilities (typically to much larger companies). Yet we believe that smaller and middle market companies are going to prioritize just a handful of areas for investment.

First and foremost, we see indirect procurement, including eProcurement (think SG&A spend vs. COGs spend) as one of the most likely areas where SMB organizations will invest in 2013. However, we don't think standard platform offerings from the likes of Ariba, Coupa, SAP, Oracle, b-Pack, Rearden, Ivalua, Proactis, Wax Digital, or others are likely to generate the most interest alone. The killer app for eProcurement and broader indirect procurement in the SMB market is not just about driving procurement compliance to avoid maverick or off-contract spending, but rather to access deals and pricing that might not otherwise be available.
Hence it's our view – and we've heard this from multiple providers heading down this path, like Rearden/Deem, which already offers discounted contracts for categories – that a combination leveraged/discounted contract, GPO and eProcurement technology approach is going to be the most attractive element that drives purchase-to-pay (P2P) adoption in the small and middle market. Such contracts could include discounts for MRO, IT gear, office supplies, telecom, contingent labor, or other categories purchased by businesses of just about any size. And the costs of the eProcurement technology may even be partially or completely offset by a leveraged contract rebate to the technology vendor, paid by suppliers on the back-end. That being said, we're not huge fans of business models where procurement and finance organizations don't have at least some skin in the game to drive adoption.
The second area we see is invoicing and payment tools as well as the related area of collections. We don't see a larger vendor such as Ariba or a supplier network provider is necessarily going to rule-the-day in this area for the middle market and small businesses. Rather, it could be a provider that offers tight connections into existing small business accounting systems (such as QuickBooks) as well as a broader platform for the management or receivables and collections – not to mention payables as well – outside of the traditional walls of the business, between buyers and suppliers. Look for a dark horse (e.g., Intuit, Paypal, Amazon, etc.) rather than a traditional software provider to take off in this area. That is, unless Tradeshift can get its act together on the adoption front and really drive scale and leverage (in which case it will be their market to lose, given the platform nature of the application and architecture).
The third area we get excited about is expense management and time and expense – "T&E" as it is better known, including, in certain cases, travel booking and management (i.e., Deem/Rearden, among others). Here in our little business here (which across the globe and various entities and partners is about to hit 15 people), we're actually prioritizing T&E as well as a card program as a focus this year given the need to gain better visibility and management of travel and related areas. In the T&E area, there are a number of solid choices for smaller and middle market companies. Besides Deem/Rearden (which we like because of the travel components), there are a number of tools that can work well in the middle market and small business areas including Coupa, Concur, DataBasics, Certify, and Expensify, among many others!
We believe that there is a big opportunity for other areas of procurement technology in the middle market including spend analysis, contract management, supplier management, commodity management, basic e-sourcing, advanced sourcing as well. Yet from an adoption standpoint, nothing will compare to indirect procurement, invoicing/payables/receivables/collections and expense management/T&E given the need across businesses for tools that enable multiple aspects of the business and frontline users rather than just the few folks in an SMB procurement or AP group department.
(Flea market image from Bigstock)
(Cross-posted @ SpendMatters Full)