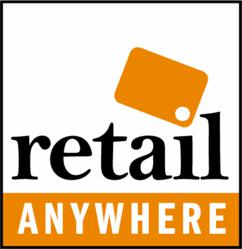 I have written about the attractiveness of NetSuite's cross-channel "commerce-as-a-service" capabilities to fast growing retailers like Ibex. Ibex uses NetSuite to manage customer interactions across smartphones, tablets, PCs and brick-and-mortar stores.
So, I am not surprised to see NetSuite acquire Retail Anywhere's business. Retail Anywhere has sold Point of Sales functionality on traditional POS terminals and on various mobile devices to countless customers.
It also brings nuanced knowledge of the retail vertical. So, for liquor stores it supports age and time of day restrictions and tracking of bottle deposits. For fashion retailers, it allows for tracking of season, fabric, color, style, class and other attributes.
Retail Anywhere CEO Branden Jenkins, a longtime retail industry veteran, will join NetSuite as General Manager, eTail/Retail Products. I like this vertical move by NetSuite even as it positions itself horizontally as an affordable Tier 2 ERP solution for many global customers.
(Cross-posted @ DealArchitect Full)