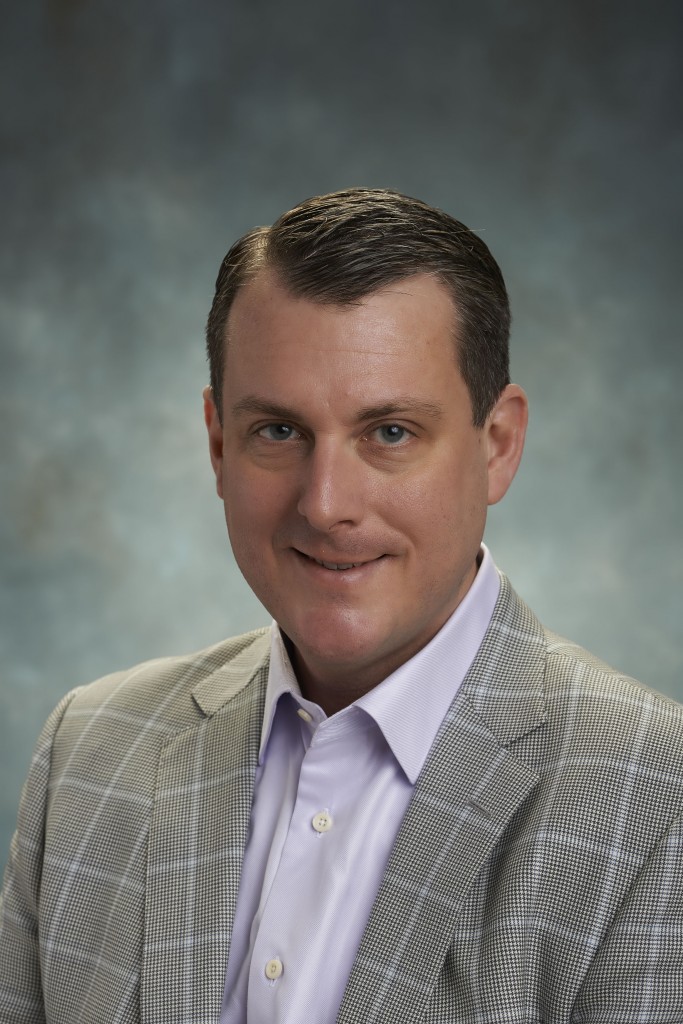 Last week Plex Systems, a leading provider of SaaS-based Enterprise Resource Planning (ERP) systems announced enterprise software veteran Jason Blessing has joined their company as CEO.   He is responsible for the strategic direction and growth of the company, and has a proven track record in many facets of enterprise software, from new application development to professional services.  His extensive experience includes previous executive positions at Oracle, Taleo, PeopleSoft and Price Waterhouse.  You can find his LinkedIn profile here.
Plex Systems' success delivering ERP entirely on the SaaS platform to manufacturers have many industry analysts, experts and pundits saying their unique business model is prescient of the future of enterprise software.  Originally designed for an automotive parts manufacturer, Plex Online is being adopted by aerospace and defense, food and beverage, high tech and electronics, industrial machinery, and precision metal manufacturers.  You can find an overview of Plex Systems here.
I recently had a chance to speak with Jason and get his views on the future of ERP, SaaS in manufacturing and the enterprise, and what he sees as the greatest challenges and opportunities for Plex Systems.
Here's a transcript of my interview with Jason Blessing, the new CEO of Plex Systems:
What are the three biggest challenges you see to Plex Systems' growth over the long-term and how will you and the management team address them?
Our greatest challenge is awareness of who Plex Systems is and the value we are delivering to our manufacturing customers today. We're already putting together programs that will highlight the very meaningful customer base we have and what they are able to accomplish using Plex Online.  Second, we're going to continue making significant product investments.  Our owners are growth-minded and we're looking to create a beachheads in additional areas to compliment our heritage in auto manufacturing.  Third, we're going to expand our sales and marketing investments to provide better coverage domestically and in Europe and Asia. We're also on a mission to lead the resurgence of manufacturing in America by giving small and mid-sized companies the systems they need to be formidable global competitors. 
SaaS-based applications have proved themselves in the enterprise.  How and why are manufacturers adopting SaaS-based ERP systems today?  How is this going to change in the future?
Credit has to go to Taleo and Salesforce for proving SaaS can succeed at the departmental level in the enterprise.  We're finding that the combination of financials and Manufacturing Execution Systems (MES) delivered in the cloud is very well-suited for small and medium manufacturers.  These manufacturers often don't have a large Information Technologies (IT) staff and want to offload these systems so they can stay focused on their core business.  In this sense we free up these smaller manufacturers to get back to work running their businesses without having to hassle with large, complex and costly ERP deployments. 
Will SaaS-based ERP systems cannibalize monolithic ERP systems or coexist and compliment them?  Or are you seeing a mix of both cannibalization and coexistence?  For Plex Systems, what's the best direction?
We do see customer that adopt parts of our solution, quality for example, to test the cloud model before going wall to wall Plex.   Another approach we see is customers who have global operations bring foreign factories online quicker than they had in the past as a result of SaaS.  The end result will be the cannibalization of monolithic ERP systems by those that are SaaS-based.
One of the implicit factors in this area of cannibalization is the typical release cadence of a SaaS provider.  Most large cloud providers have, on average, 3 releases a year.  Here at Plex Systems we're on a continuous release cadence.  When a customer asks for a feature enhancement or entirely new set of functions, we strive to be very responsive with our release cycles and deliver what is needed.  
Plex Systems has done well in several key manufacturing industries including automotive, A&D, electronics, food and beverage, and medical devices.  Do you see Plex Systems moving into additional industries, and if so, which ones?  Pharmaceutical and biotech for example.
We're going to be fairly disciplined in our approach within the verticals we're already selling into.  We're seeing increasing interest in moving core shop floor applications to the cloud for example, and we're going to expand out our coverage in our core vertical markets as a result.      
With the majority of sales in the United States, does Plex Systems have plans for Europe and Asia?  What's your perspective of those markets for SaaS-based ERP system sales? 
We're growing at an approximately compound annual growth rate of 30%+ per year, the majority of that growth coming from North America today.  We're also seeing strong interest from EMEA, South America and Asia.  What's driving our foreign market demand is the need manufacturers have for quickly getting production centers up and running on financials, MES and Supply Chain Management Systems (SCM).  We also run our own data centers and have hot standby and back facilities supporting our worldwide customer base.
Two-tier ERP delivers significant business value and is growing in adoption. How will Plex Systems capitalize on this trend and what are the implications for the application development priorities?
We're delivering two-tier ERP implementations today and one of the largest heavy equipment manufacturers in the world uses Plex Online to run their shop floor operations at several manufacturing centers.  Their main ERP system is an SAP R/3 instance, and we integrate to that and help this manufacturer be more efficient at the individual plant and shop floor level.   
Last year Plex Systems announced IntelliPlex, SmartPlex, in addition to several other significant new services and partnerships.  Of these, IntelliPlex has the potential to deliver analytics and business intelligence to manufacturers who may have never had these metrics available before.  How do you see analytics in manufacturing improving this year, and how will this augment Plex Online's analytics strategy going forward?
Much of our success as a provider of SaaS-based ERP systems is due to the breadth of applications that span from the shop floor to the top floor. We're seeing analytics resonate really well with the people who write us the checks, the top floor executives and their teams responsible for the getting the highest performance from manufacturing operations.  We're going to augment our analytics this year, supporting mobile devices.  We've also been doing data mining of production data across the worldwide Plex Systems customer base and see the potential to create an index of manufacturing performance. We're going to look at how this data will be able to help our customers predict economic conditions in their specific manufacturing industries. 
There are a myriad of studies out on the impact of mobile technologies on manufacturing.  Last year, Plex Systems introduced SmartPlex Mobile, which gives ERP users access to data on iOS and Android devices.  Can you discuss the challenges of mobile adoption in manufacturing and how Plex Systems will address them?
(Cross-posted @ Enterprise Software Strategist)