Building a startup is hard and managing ops is really hard. Devops are hard and expensive.
Luckily these days there are some amazing companies making it way easier to build the startup of your dreams. Frankly, I don't think they are getting paid nearly enough while some are getting paid way too much.
What apps are a key part of your day-to-day and which could you live without?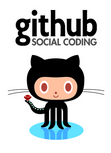 GitHub – Paid: $50/month. Should be: $500/month
GitHub is the lifeblood of our dev team. Everything lives in it and it has allowed us to avoid hiring devops for years. You can hack it, glue it and spew it all over the place. All the while it is secure and reliable, almost never letting us down. It has a ton of "good enough" features like Issues and the Wiki and they are "great" because they integrate right in to the most important parts of GitHub.
I want this company to live a long and healthy life. May they never be acquired and may they reign for all time.
HipChat – Paid: $2/person/month. Should be: $150/month all-in


We have a love/hate relationship with HipChat. We wrote our own robot which connects GitHub in to Hipchat and that is useful for managing a big chunk of our dev process. Hipchat also does a great job of maintaining conversation history, so we can find almost anything we need to in those "what was that thing?" moments.
Hipchat does however have a horrible Adobe AIR desktop client and one of the worst mobile clients I have ever seen for chat. HipChat on the iPhone has no sense of message status. It tells you "you have a new message!" but then you have to, literally, hunt every chat room and look for a new message. It is also extremely slow to load. We call this "Hipchat anxiety" when we are out of the office. If they can fix these issues then it would be a huge positive for HipChat users. The reason I should have paid HipChat more is because it is clearly useful but they also clearly need the money in order to improve the product.

Google Apps – Paid: $50/user/year. Should be: $150/user/year
I cannot overstate how awesome it is to have Email, Calendar and Docs out of the box for every new employee. Rock solid service and the apps are always improving. It saves having to buy a MS Office license for every new hire and it has collaboration/sharing baked in. Google apps I love you and I will never hurt you.
Skype –  Paid: nothing. Should be: $30/user/year
Skype has been free for Skype-to-Skype for so long that I think Governments would be ousted if they tried to charge for the basic service, but wow we used a lot of Skype calls in the early days. Skype video chat is still the best, even if Google Hangouts are getting better, and it's very reliable.
Trello – Paid: I don't think we do. Should be: Something more than $0
Trello polarizes. Some love it, some hate it. We clearly love it because we use it to prioritize anything and everything. We should be paying something.
Things we paid too much for:
Some apps are just too expensive for startups and really aren't worth even doing the free trial.
My cellphone. Paid: $60 to $600/month. Should be: $60/month.
A cellphone bill strikes fear in to a startup's heart. You make a few trips out of the country and you are greeted with a gigantic roaming bill when you get back. You aren't the bankers and the lawyers that the phone company is targetting with these crazy roaming rates but you still have to run your business and you need to be able to communicate while you are on the road. I wish I could have just paid a consistent amount that would have let me plan for cellphone expenses.
Box.com. Paid $15/user/month (and tricked in to a 1-year contract). Should be: $10/user/month with no contract.
Box does this thing where when you sign up for a paid plan they have you click a box that says "I agree to the terms of service". When you go and look at that terms of service it commits you to a 1-year contract. It really is absurd. Other contract-based SaaS providers are much more transparent about contracts. Dropbox was a cheap alternative that we used even though we were paying for Box.
Webex/Gotomeeting. Paid: didn't. Should be: cheap.
Even if you are a co-browsing startup you need screensharing occasionally believe it or not. We avoided using it mostly but when we did need it there were much better and cheaper options than Webex or Goto.
(Cross-posted @ StartupNorth)