The classic "Apologies for the long letter, I did not have time to write a short one" surely applies to development of Enterprise Software.
So I've spent my time with Thingamy, too much some would say, exactly enough I say. And it's become simple, to use, to install, still looking like it'll deliver on promise. In fact it's exactly simple enough, complexity happens when it happens and not before.
It's like a walk in the park, very simple, but map out the path, step by step, and it becomes complex. But who cares at that point?
The problem arises when people are used to see and analyse the steps, every one, then suddenly selling the simple concept of a walk in the park is no more a… walk in the park.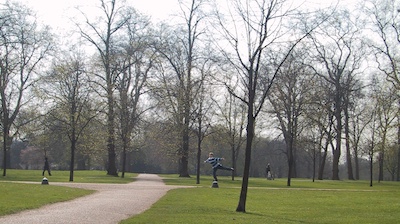 That's my experience. Before one sees Thingamy in action it's "advanced", when seen it's "wow, it's simple". But still, some leap of faith is required and I strongly suspect my story has become all too conceptual.
So my fault entirely. But heck, it's hard to explain a simple thing if it breaks with habitual complexity. Or is it really something about "complex" being reassuring after all? A preference to believe arising from not understanding over facing reality? Or is it only me who has not freed myself from earlier conceptual deep diving?
I'll hone my abilities to tell the story, if it pops up here, please give it a quick look see and give me a hard time 🙂