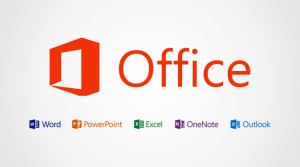 Like a lot of people I depend on Office to do my job. I have tried a range of personal productivity applications and nothing comes close to Office in terms of depth of features and overall completeness of the product. It is nothing short of a stunning achievement that changed the way we work.
When I switched to a Mac a decade ago I continued to use Office with one exception, Outlook on the Mac is okay but not great. I used Outlook for Exchange at work and Gmail web for everything else, later when I started working with companies that used Google apps (Gmail and calendar) dropped Outlook altogether. Powerpoint, Word, and Excel maintained mainstays in my toolbox.
With Office 2013 coming out I was actually pretty excited because with the new year I decided to become a Windows user again and with it picked up Outlook again. Having suffered for 9 years with the Gmail web interface I was pretty much done, it simply isn't productive. in fact it is so deficient in high volume work environments that it becomes a drag on productivity.
Fortunately Google does offer a product called Google Apps Sync takes advantage of a protocol that Microsoft developed called Exchange ActiveSync. The entire purpose of this product is to plug into Outlook and sync Google Gmail, calendar and contacts with the respective counterparts in Outlook.
It works great and over the course of January I not only became a fan of Windows again but I also managed to work through 4k unread emails in my work inbox, organize my folders, and blow out about another 10k emails that were bits-and-pieces not worth saving. I was, in a word, stoked. for the first time in years I really feel on top of my email and not a single message goes unread and/or unattended at the end of my day. The reminders and flags are incredibly useful and plugins like GotoMeeting greatly simplify ordinary tasks like scheduling a conference call.
When I found the Office 2013 Preview release I jumped on it. The interface was slick in man ways but incremental in nature, the integration with cloud services was impressive, and that is pretty much where I was left with the question: It took how long to do this?
At the risk of criminally oversimplifying a complex development process, it really seems like what they delivered could have been done a lot sooner. I am sure that there are hundreds of improvements but isn't that the problem in many ways? Maybe we are beyond the notion of suite-based applications, instead plugging together what we need when we need it.

This where Microsoft could have raised the bar for cloud services because for the first time in modern tech history the ability to connect cloud applications together reliably and without great pain and cost is upon us. Okay, whatever. I guess I can live with the big bang theory Office subscribes to, even though the subscription pricing model they are putting front and center is more than a little punitive.
Yes you can get boxed and subscription pricing options but it's pretty clear that Microsoft is putting a preference on subscription pricing and over time this can add up to a pretty penny.
The deal killer for me, however, was the completely screwed up way that Microsoft and Google have behaved toward each other to the detriment of users. Google dropped EAS support unless you are on a premium GApps account, which we are, but the Google Sync product does not work in Office 2013. Google preferred solution is CalDAV and CardDAV protocols for calendars and contacts respectively, and IMAP for email.
Microsoft, for it's part, has committed to CalDAV and CardDAV for Windows Phone but no schedule has been announced for Windows desktop. To add insult to injury, the IMAP interface in the Office 2013 Preview Release was completely wonky and didn't work against Gmail.
Seriously. it's not like Google and Microsoft operate in a vacuum completely unaware that they have customer constituencies that depend on the other guy's products as much as their own.
As much as I would like to upgrade to the new version I simply cannot without effective integration with Google gmail, calendar and contact syncing.
What am I missing here?
(Cross-posted @ Venture Chronicles)