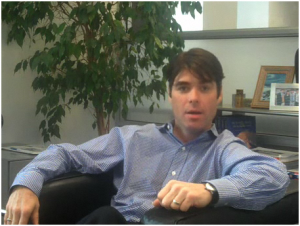 (Editor's note: Aravo's Tim Albinson asked if he could have the chance to issue a formal response to this post from earlier today. After I agreed to turn over the virtual pen, he sent me this. )
Jason,
Thanks for the great write-up — you do an excellent job of encapsulating the exciting developments here at Aravo.
I agree with your comment that the SIM market is still relatively early in its development. Many companies have yet to realize the full benefit of a SIM transformation and Aravo is engaged with hundreds of such firms as we speak. While Aravo created the SIM space/acronym in 2005, it has only been in the past 18-24 months that we've seen broad market acceptance for the category. A key validation point for the space was the announcement of our global SIM initiative at GE. Today, however, we are seeing broad acceptance of the SIM category among analysts, competitors, media, clients and prospects. In fact, we now regularly see RFPs with SIM in the title — and this is something we're very proud of here at Aravo.