Last week I had the privilege of keynoting CeBIT in Hanover. The theme was "Shareconomy". From the CeBIT website:
A multistage screening process involving top executives from leading high-tech companies and user industries, international research institutes, and thousands of fans at the CeBIT Facebook fan page resulted in Shareconomy being selected for the CeBIT 2013 keynote theme. "The trend was clear," said Frank Pörschmann, Member of the Managing Board at Deutsche Messe, "Shareconomy is currently the hottest topic for business and society."
"Shareconomy" describes the societal shift from owning to sharing. According to Pörschmann, this is evident in several dimensions: "First, Shareconomy is profoundly influencing enterprise processes, because social media tools will become more and more popular. Second, the Internet is the place for teamwork, both in and outside the company. Partners, consultants, suppliers and customers will be more closely integrated as part of a networked process. The borders separating companies and organizations will become ever more transparent. Therefore, employees and managers must rethink and be prepared to share know-how, contacts and assets."
Modern tools that enable fast and comprehensive sharing are already reality in successful companies.

"Blogs, wikis, collaboration, polls and other software solutions will dynamically change our working world in the coming years. Communication will change; the way decisions are made; the role of management, along with what employees expect from their future employers," said Pörschmann. "Put simply, it's about the Facebooking of the global economy. Whoever wants to be successful must actively network."
My presentation was on the commercial value and benefit of the Shareconomy for the Enterprise. And if you have read this blog before, you know that I took the idea of "Facebooking of the global economy" to task somewhat. -). But in all seriousness, the theme was fantastic and the questions after were very engaging.
When I find a link to all of the keynote presentations I will update it here but I highly recommend giving them a quick look. Really excellent content from a great group of industry doers and thinkers.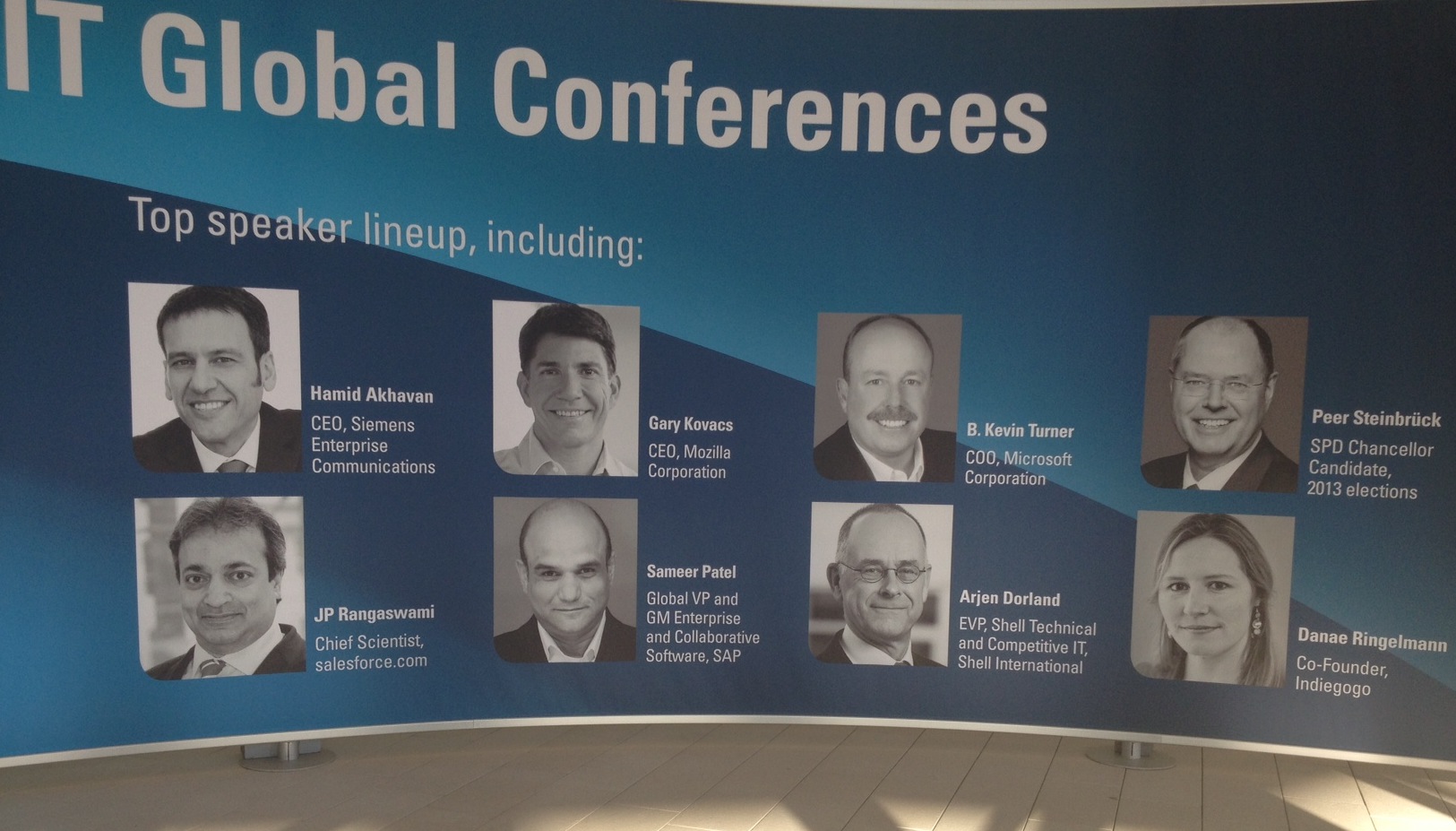 Here are my slides on SlideShare:

(Cross-posted @ Pretzel Logic – Social and Collaborative Business)