No container, then no content.

No data context, then no meaning.

No process, then no business.

No presence, then no record.
Words makes no sense unless they're arranged sequentially on paper or in a text or html file, i.e. held by a container.
My address has no meaning unless somebody tells you that the "7" is the house number. Your name has little meaning unless somebody denotes your first name as "First name".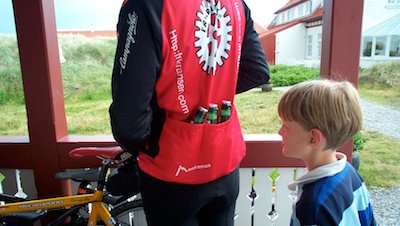 Container, content, context – observed in situ
People work together in sequential activities; the making of a business or an organisation. A note has little meaning unless you know from whom in relation to what, when, what did he know, what happened before, in short what was the process.
Why then is all Legacy Enterprise Software focused on capturing the sale, the transaction, the finished report, in short only the process results? 
Because you have to "be there" to see and capture the ongoing.
Legacy Enterprise Software do not deliver the process for the main part of what most do every day – the unstructured, the untamed, the Barely Repeatable Processes – hence "it's not there" and cannot record what happened.
Today there's a frenetic, although commendable, drive to support Barely Repeatable Processes using collaboration tools from E 2.0 to Salesforce's Chatter and SAP's 12sprints. They deliver on the two first points, but skip the two last points leaving the process to other means and cannot therefore capture the most meaningful of important contexts.
That's not good enough.