Last week at bpmNEXT was my first solo outing with the new blogging setup: Google Nexus 7 tablet, Logitech Bluetooth keyboard, and WordPress app for Android. I was also working on a white paper for a client, so had to edit and view documents in Word and PowerPoint formats, for which I use use the Kingsoft Office Android app, plus Dropbox for synchronizing my work to the cloud for backup and Astro File Manager for local document management. Prior to this, I carried an HP Mini netbook running Windows 7, which provided me with the same functionality as on my desktop, with all of my documents synced locally via Dropbox. When I started carrying the Nexus while travelling for media consumption, the combination of Windows netbook + Android tablet + iPhone started to seem like overkill; a comment from my brother (a non-technical lawyer, of all people) made me start thinking about adding a keyboard to the tablet as a netbook replacement.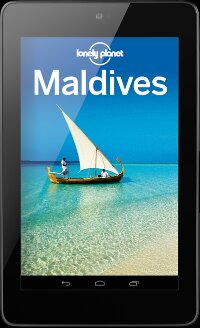 In summary, it worked great. Once I learned that some familiar keyboard shortcuts work on Android (Ctrl+X/C/V for cut/copy/paste, Ctrl+A for select all, Alt+Tab for switching active applications, Fn+Backspace for Delete), my productivity increased tremendously. The keyboard is as big — maybe a bit bigger — than my netbook keyboard, so touch typing was speedy as you might have surmised from the thousands of words that I pumped out in blog posts this week. Kingsoft Office had a hiccup over one particular Word document, but I copied and pasted the text to strip out the formatting and had no problem with basic editing. Today, when I had to send off a draft of the white paper to my client, I used Astro to attach the Word document to an email (native Android only allows adding media file attachments). Email worked well, since my domain email is hosted on Google Apps: I could add/remove tags for organization, as well as send/receive and most other functions; since I also had my iPhone, I did a lot of email and calendar functions there. Chrome, Pocket and Feedly kept my online reading in sync, and for tweeting, I used the very capable Buffer and Twitter apps.
There are a couple of remaining challenges:Also, the battery life on the Nexus is great, lasting for an
entire day even with Bluetooth and wifi enabled, which is better than the netbook. If I needed to scrimp on power, I could turn wifi off since most things could be done offline.
– As far as I know, there is no way to give a presentation from the tablet using the standard setup that is available at a conference (namely, a VGA cable connected to a projector). That means that I still need to carry the netbo
The verdict: this will be my go-to gear for travel when I do not have to do a presentation, or when my presentation is submitted in advance. If I find a way to present directly from the tablet, then this will be my only travel configuration unless there is a weird requirement such as Visio on the road, and the netbook may be permanently retired.ok when I will be giving a presentation, unless I am so organized that I have it completely finished before departing for the conference, and the conference has a PC with my presentation loaded. If anyone knows of a small gadget that would allow me to connect my tablet to any standard projector (a Bluetooth to VGA converter, maybe?), I want to know about it.
– The formatting in the WordPress app is a bit basic, with no support for bullets or quote blocks as I would have in the regular web interface or Windows Live Writer on the PC. Unlike the web, however, I can compose offline (as I'm doing right now at 35,000 feet) and it saves a local draft for posting later.
– The usage of Bluetooth devices is not really permitted on aircraft, although I have to believe that there are many devices on my current flight with Bluetooth enabled, and we're still flying. Flight attendants either haven't noticed or don't care about the keyboard.
– Dropbox requires that I mark each file individually that I want synchronized locally, which means that I have to remember to mark the right ones while I'm connected so that I have my reference and editing materials available. A "sync this folder" function would be great.
– Kingsoft Office is good for editing, but I really need to review any document that I create or edit with it on my desktop to make sure that the formatting didn't get screwed up. Kingsoft is free, and I'd be happy to pay for an Android MS-Office clone if I had better confidence in its formatting integrity.
(Cross-posted @ Column 2)