Fellow Enterprise Irregular and HfS Research Founder Phil Fersht introduced their new Blueprint with an appropriate title: Step aside Magic Quadrant, hello Blueprint.
I think such a milestone warrants a historical overview of Gartner's Magic Quadrant, Hype Cycle, Magic Cycle, Magic Hype, Hyped Magik… or any other variation you prefer.  And since it's just a few days away…well, consider it early April 1st:-)
Sick of their boring original, Gartner themselves introduced the  Real (Magic) Quadrant: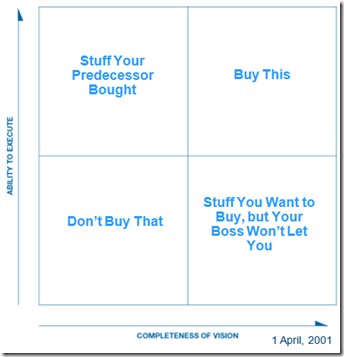 Pay attention to the time stamp in the graph.  Not bad.   Although not as brutally honest as the Geek & Poke version: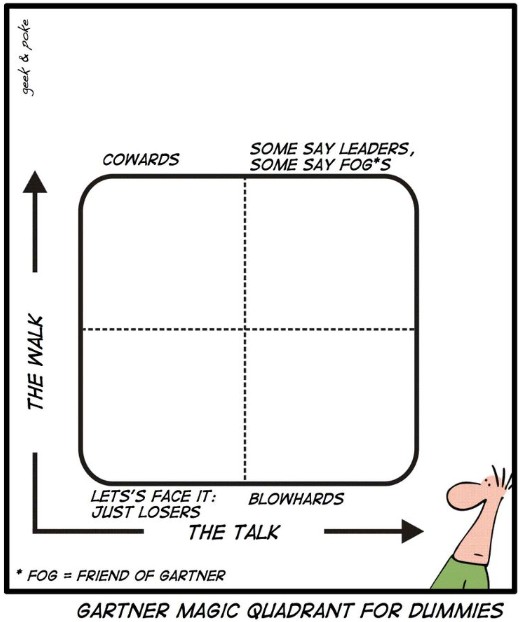 Btw, Phil did not just get this out of the blue (print), he has been diligently studying the Painsharing Paradox for years: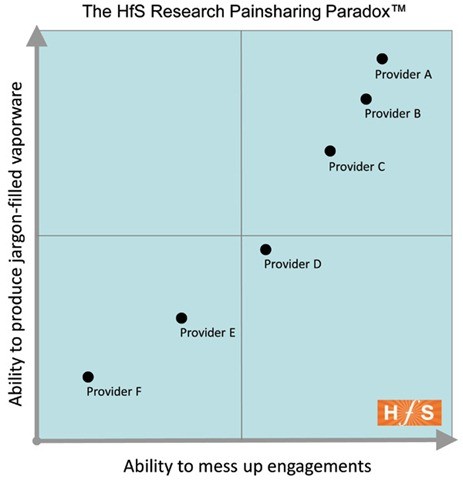 But let's get serious… time to consider the customers' prospective. Welcome to the Magik Kvadrant: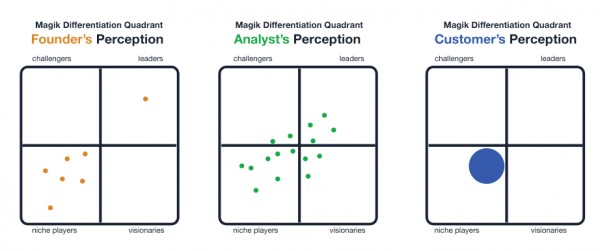 Magik Kvadrant created by Sam Lawrence, formerly of Jive Software, Blackbox Republic, nowadays CrushPath .  (And dear Sam, next time you re-surface, pls. remember to keep your URLs consistent, will you?)
Enough of this quadrants, squres, cubes… let's hype up some cycles.  Superseding the Gartner version, here's the Wailgum Hype Cycle: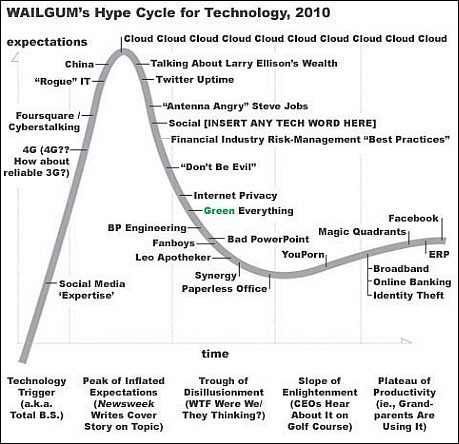 Not bad.  Still a bit complex.  I prefer the the simplified,  geekified, scobleized, oprahized, too-oh-ized version: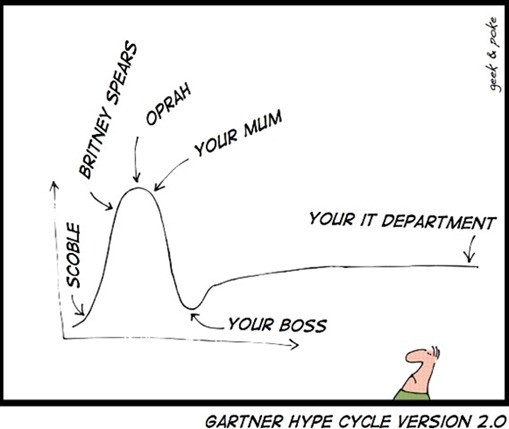 Had enough fun yet?  Ok, now, for real.. and I mean real, here's Blueprint in it's full glory: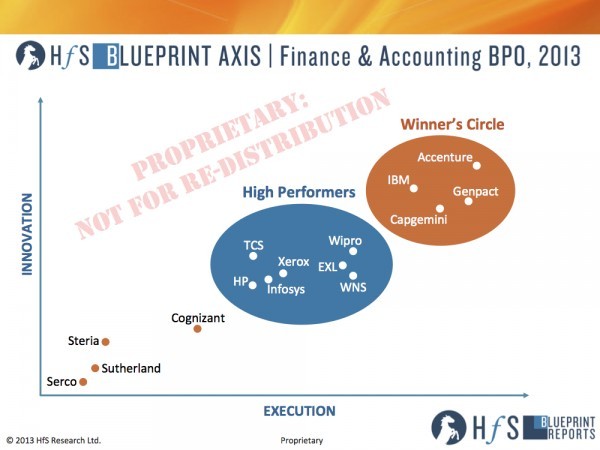 And that's the real thing. After all, it's not April Fool's Day yet.
(Cross-posted @ CloudAve » Zoli Erdos)