With respect to why "Social Business" is a natural fit for the world of work, I said on Twitter:
@sameerpatel: Often heard #socbiz argument: "humans are social by nature". Then why is it that #socbiz s/w adoption has been so hard historically?
Contradicting this is another popular statement about Social Business: "Its not about the technology, its about the people and culture".
So which is it? The people or the tech?
I got some fabulous commentary in response to my tweet:
Bertrand Duperrin does what he does best (and why we became good friends instantly, years ago) by cutting to the chase on under currents:
@SameerPatel not sure that "human nature" is only made of good things . Greed, jealousy, anger are also part of it.
James Dellow, a seasoned collaboration practitioner brings up politics
@bduperrin @SameerPatel organisational politics too. "Results may vary"
Liz Coleman responds with the habitual preferences or the well known theory that technology needs to be 10x better to get users to change habits:
@SameerPatel interesting point. I would argue humans' resistance to change, esp in regards to new technology (for vast maj.), could explain
Mike Boysen, one of the funniest and super smart CRM consultant says the fault really lies with organizational designs.
@SameerPatel I believe the design of the org is the driver, not the tools. Unfortunately, tools can't do it alone yet. Tools should enable.
They are all right. But just imagine if you were an executive subsuming these arguments. You can see why you might pop an aspirin and say "to heck with it, I'm just going back to my old ways of work. The way we work today may well be woefully inefficient, but I know the devil I'm dealing with."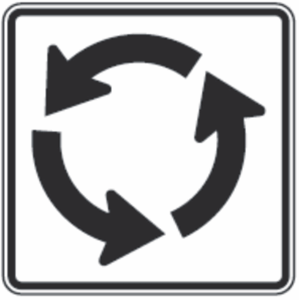 Bertrand is right. Humans are some combination of social, greedy, jealous, angry and a 100 other things. And success against that backdrop is going to always be a function the people you hire, the culture you embody and the technology you pick to execute. The reality is that our historical definition of "social business" often requires you to go against energy that flows inside organizations, thereby requiring massive behavioral change. Social Networking is better than Email. Sharing is better than hoarding. And on and on. And Mike, Liz, Bertrand and James are well justified in their push back arguments.
In the face of all these extremely valid and conflicting arguments, one thing remains constant: Your best employees are always working towards their soft and hard incentives. Note: I didn't say Goals. That only happens if your goals and incentives are well aligned and thats a different show. But ways to drive efficiency and execution performance will come from a) individual self improvement and b) working with others to improve output, if thats warranted for the job at hand. If the underlying technology forces you to do more of a) or b) than is needed, your carefully thought out plan to improve social collaboration is dead on arrival.
In reality, it is about both: human nature and the right underlying technology. But most important, its about stepping out of the people vs tech discussion and honestly identifying where social and collaboration concepts can in fact move the needle in terms of incentive alignment, and frankly, where it can't.
Social Business has no doubt seen success in pockets. But mostly, Social Business to date is like a Salmon swimming upstream. We all know how that movie ends. It's time to see how you can leverage social computing to enable the organization to swim in the direction of the incentive currents and help them collaborate more effectively where its apparently needed. And identify which technology puts flippers on your employees feet.

(Cross-posted @ Pretzel Logic – Social and Collaborative Business)