I was in a cab yesterday with my wife, who works in the fashion industry, and she casually mentioned that Ron Johnson was out at JCP. I can imagine that everyone in the retail and fashion industry was aware of this 12 hours before the rest of us.
This morning I was watching Squawk Box on CNBC and Richard Branson along with Virgin America CEO David Cush were being interviewed. Cush was asked about JCP and replied that the key lesson is that you don't destroy your existing business model before ensuring that the new one works. This is good advice but I think it radically oversimplifies challenges at JCP and creates false comfort for business executives prone to thinking that methodical change is better than radical change.
JCP is interesting to look at from the standpoint of customer experience and Johnson deserves credit for doing things that ultimately will prove to be essential retailers in all segments. What Johnson got wrong is that brand doesn't drive customer experience, but rather brand reflects customer experience and a new logo, splashy store displays and forward leaning messaging can't overcome what happens when actual people interact with the environment you create and worse, interact with other people called employees. If everyone isn't up to the new task you will end up failing and doing real damage, this is the lesson I took away from the Ron Johnson era at JCP.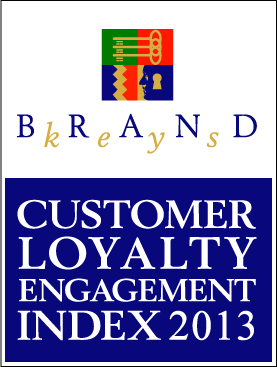 Brand Keys is a company that measures brand engagement, specifically the emotional engagement that customers have with the brands they interact with. The 2013 survey was revealing on several levels in that across the 54 retail categories they survey, 39,000 consumers, several consistent themes are evident and all refute what Johnson actually did at JCP, which had a brand engagement score that s between 11-20 points below retail category leaders, they have been demonstrably failing at connecting with customers.
Customers today connect more strongly on brand values than at any previous time and this is critical because even in durable goods categories you don't purchase things one-off. you come back and buy again, or make purchases of products in adjacent categories that reflect that brand experience you are striving for. Brands that have had consistent brand positions and deliver on that with everyday action also benefit from higher brand engagement, and companies like J. Crew, Apple, and Virgin America are good examples of this.
JCP is a mess and likely will not get better, they have lost connection with customers, who are now shopping at Macy's and Kohl's and unlikely to return. The physical retail experience is improved but the integration of digital and physical is weak, impairing their ability to convert customers from other brands, but most debilitating is the demoralized workforce that is the front line of customer experience. It's a death spiral and I would not be surprised if JCP were acquired in the next 12 months. The new normal is unforgiving and punishing for brands that ignore it.
(Cross-posted @ Venture Chronicles)