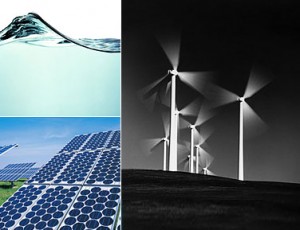 I just watched a segment on one of the financial channels featuring venture capital investment in cleantech. I have mixed feelings on this, which is to say that I see this as a rich investment category but one that has many unfamiliar obstacles for Silicon Valley investors.
Cleantech investing is a major next wave for investors, one that is well underway and probably finds more in common with the biotech investing than anything else.
The similarity with biotech underscores some of the potential problems that investors will have to grapple with. These investment cycles are long and cannot be predicated on any opening in the IPO market… if you are investing here you have to do it on the basis that eventually there will be an exit opportunity but it's so far out that you can't preoccupy yourself with exits.
Cleantech is also highly dependent upon the laws of physics and in many cases we are pushing these limits out to new boundaries, which means for every success there will be many failures. Academic research labs are choked full of prototypes and projects that will never the see the light of day as a commercial project because they can't scale for commercial manufacturing, have stability problems, or simply a cost equation that cannot be overcome for commercial use.
The involvement of Federal, state and local governments in energy marketplaces as regulator and funding source also represents an area that most VCs have little, if any experience in. Hardware and software companies rarely, if ever, have to deal with government agencies therefore investors simply don't think about this or staff a function to analyze it in the due diligence process or assist portfolio companies after the investment is made. The very large funds do, but that actually segues nicely to the next topic, capitalization.
Many of the investment sectors in cleantech require eye popping capitalization in order to get to dollar one of revenue. This is truly anathema to VCs who are look at the long track record of failures borne from $100 million investments, but for large scale fuel production, whether ethanol or biofuels, distribution technology, and PV farms, this is exactly the kind of money we are talking about.
Lastly, the combination of governmental involvement, capital requirements, and access to markets practically demand that clean tech companies partner with entrenched old school market players like utility companies, and most startups simply won't have the goods to pass the grade or sustain the long working cycles that these partners will impose.
I still love this area and think that if you are a big investor you simply have to have presence here, but like all things in investing success requires self-awareness and good guidance about the marketplace.

Related articles by Zemanta