Kyle Porter, CEO and co-founder of SalesLoft, recently did a great in-depth interview with SaaStr.  We'll repost some of that and you can see it now here.

While doing the interview, I had a chance to check out a great free tool SalesLoft has.  It connects with your LinkedIn account and then sends you a daily email digest of job changes in your network.  This is really some of the most powerful information on your champions, prospects, customers and partners.  It's great to get it emailed to you, rather than to have to figure out how to get it from your LinkedIn feed.
Sign up here: http://stream.salesloft.com/.  It's free, it works great, and it doesn't send you any junk or data you want, or any spam.  I love it.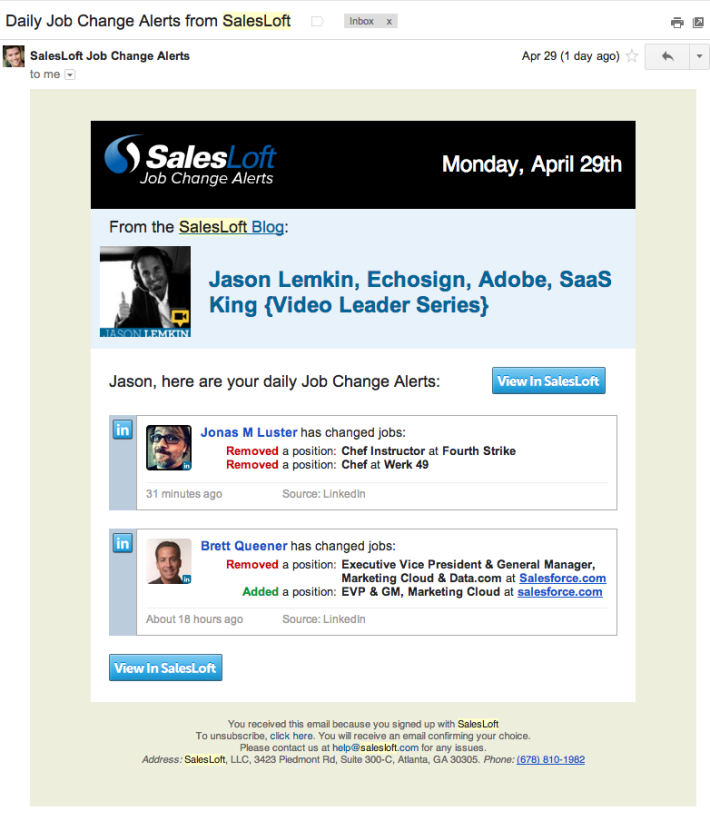 (Cross-posted @ saastr)