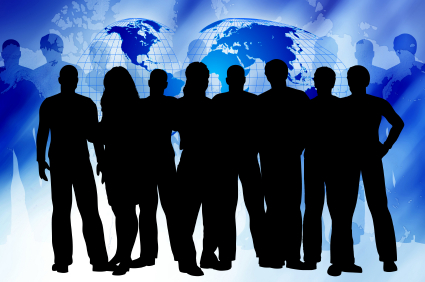 This sounds like an ambitious post and I guess it is, but let me say up front that there is no "one size fits all" answer to how to build a customer experience strategy. There are though, some things that you should consider and some tips that are working for some of my clients.
What is customer experience? I'm not going to spend pages trying to define it here, but basically CX is your company strategy that is built to create a company environment that is focused on understanding and meeting customer expectations. A "good" customer experience occurs when expectations are aligned with experience to create satisfaction. CX then,  is built on a comprehensive strategy or game plan that is defined by your brand attributes and by customer expectations. The strategy defines the intended experience from the customers perspective. Once you've defined the experience then create it, align culture, organization, processes, technology and products / services to the strategy.
The first step in building any CX strategy is understanding your customer; who are they, what do they expect, how do they expect you to act and when do they want interaction. In this data collection exercise, which by the way, is on going to support a flexible strategy and proper execution, you're looking for actionable, data driven insights that can be used to build a customer experience roadmap. Roadmap and strategy in hand, then here are a few tips that have helped companies work through the complex steps to support ongoing execution of the strategy:
Organizational model: If you believe that only employees that are considered "customer facing" are involved in CX, you need to step back and rework your strategy. Everyone in your company is involved in CX. Delivering the "right" experience with the "right" product or service at the "right time" to the "right" customer, requires the alignment of actions from every department. Think about it, if the wrong product is shipped, or the product quality is low, or the bill is wrong the customers' expectations are not met and their experience has suffered. If your organizational model is sound and you have built a culture focused on solving the customers problems though, you might be able to recover if quick and correct action is taken. In general organizational silos are the enemy, and a collaborative and empowered workforce can go a long way towards solving your CX issues. And don't forget about incentives, make sure that you are paying people to collaborate and rewarding them for the behavior your customer wants.
Culture: Culture goes hand-in-hand with the organizational model. Aligning culture to the strategy is the start of changing behavior to deliver the desired customer experience. Changing culture is not a simple or fast process, but there are solid change management technique that will work if you focus your efforts.
Listen – understand (expectations) – focus (employees and processes) – act: You are building the "I own your problem" mentality in your employee population. Build awareness that it is every employees' role to prevent friction points for the customer and that they are empowered to make decisions.
Sales Model: Don't focus on building your sales model, instead first learn how people buy / want to buy your products / services. The connected world has changed and often your customer knows a lot about your product before they interact with you. Instead of selling, they want information to support an informed buying decision. Understand how the customer wants to buy and then match that to your sales model.
Influence: In the past, when we segmented customers, we often identified a VIP group of customers, mostly based on how much the customer is buying or has the potential to buy. In the new information based economy influence is the new VIP. Instead of just focusing on the customer that are spending the most money, identify and treat your influencers like the special customers that they are. Influencers reach many more customers and prospects and drive a lot more business. Through analytic tools you can find and nurture your influencers and, in some cases even identify them before they reach influencer status.
Proactive: A CX strategy needs to be proactive, not just reactive. Build tactics that help you reach out to your customers and especially your influencers. Conversations are good and asking for feedback then using it to improve your CX execution is invaluable.
Delivery: Don't forget delivery as a key element of the CX process. Delivery is often the point where the experience has the highest potential to break down, so it is a critical component of the ongoing customer experience.
Mobile experience: Don't forget mobile! Now I sort of feel silly for saying something that I think should be very obvious, people use smart phones at a rapidly growing pace and will interact with your brand from mobile devices. I can't tell you how often I try to look up something from a company site only to find that the site provides a terrible mobile experience. I can tell you, that makes a big impression on what people think of your brand.
1:1 feel: Notice I said 1:1 "feel" not 1:1 experience. I'm not suggesting that you need to always interact 1:1 with your customers, but what I do believe is that with the amount of data available you can scale the 1:1 feel and create mass individualization. Customers expect to be treated as an individual, not as a faceless entity. Now I understand that this leads to the discussion of knowing your customer at every interaction, a data problem for most companies but…
Identify your customer: Identify your customer at every touch point. this might be the most difficult technical issue that you face but it's absolutely critical. We all have multiple identities online and in person, tying those together is no small task. I believe though, that effective use of customer communities can give you the means to connect all those identities and is a critical part of any CX strategy. See this post for more on this subject.
Measure: You are trying to create a consistent experience quality across all interactions. You have to measure and act to effectively manage an ongoing CX program. Embedding analytics into all business processes is essential, but even more so is the culture that uses the data to take action.
Technology: This is a tough topic, there's so much that you need to do. I'd say the real underlying concept though, is integration to eliminate technology silos. CX touches tech across all your systems, and includes CRM, but doesn't stop there. You need a community platform, listening tools (social media monitoring and response), and the back office aligned to the CX strategy. The supply chain, financials, product development and design, manufacturing, etc. all have impact on your CX strategy.
Removing barriers: It's not enough to build a strategy, you have to create a culture of doing. Empowered employees solve problems and remove barriers. There are other barriers to consider, organization, incentives, collaborative environment, management alignment… I can keep going but the point is to spend time identifying barriers and then building a plan to remove them.
Listen – understand – focus – act: Okay, I listed this one twice, but it's just that important.
Hopefully this list is useful. CX is not a simple topic, but there are lot's of good examples and case studies that can help you see what other companies have done successfully. Having the mind set to listen, learn and take action though, is your responsibility.
(Cross-posted @ Michael Fauscette)