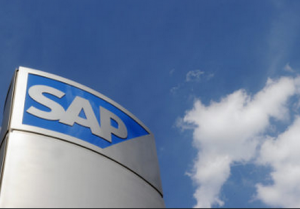 For the first time in a while I missed SapphireNow this year, and yet through some unplanned scheduling got to be around a bunch of SAP alums, ex-partners and ex-customers.
I was invited to present to SAP alum at the AtelierSAP event which preceded SapphireNow in Orlando. A lunch conversation with Paul Wahl, former US CEO, was about fuel cells and digital advertising. Another with Matthew Coote (son of Jeremy Coote, former US President) was about his role on the Romney Presidential campaign last year.
My own talk at that event focused on innovation in the enterprise as most companies develop smart products and services and how consumer tech has innovated and massively scaled its data centers, Big Data and other operations. Only my last slide pointed out that SAP (and other large enterprise vendors) had done little to help with either the smart products or the consumer tech operational excellence.
I did a call last Friday with Dr. Henning Kagermann, former CEO of SAP. It was about the role he is playing in helping Germany prepare for technology opportunities and challenges in the "Fourth Industrial Revolution". Fascinating conversation – but SAP came up only in passing towards the end of the call.
I flew West to NetSuite's event and had lunch with an SAP alum who had been there during the promising NetWeaver days a decade ago. Other than discussing that for 5 minutes the conversation was about other technology trends and Bay Area life. He certainly does not miss SAP.
At SuiteWorld I spoke to several SIs  and outsourcers many of whom had come from SAP partners. To a  person, the message was the days of massive SAP implementations and BPO contracts  had moved on.
As I wrote here, in his keynote Zach Nelson of NetSuite echoed the feelings of many SAP customers who are not signing up for its new products. More life after SAP.
My friend Jon Reed, writing from SapphireNow complimented SAP's positioning around the Hana Enterprise Cloud "The lack of head-scratching afterwards was a big messaging win for SAP, which is usually expert at tripping on tech minutia."
Seriously?
Read these FAQs and you decide if it qualifies as a "messaging win". At SuiteWorld I heard an analyst call it a muddled cloud strategy. Couple of others mentioned SAP had pre-briefed them about 7 data centers when the FAQs talk about 4.
Minor detail.
To my question how SAP expected its partner and its own data centers to be as hyper-efficient as those in the Amazon Web Services cloud,  Juergen Schmerder of SAP tweeted me "how do you know we're not striving for world class when we haven't disclosed much information? "
Normally I am always eager to hear about next-gen data centers, but after the conversations of this week, I am less optimistic.
In many, many walks of life the world has moved beyond SAP.  I actually felt a tinge of sorrow for the behemoth which has dominated so much of our professional lives.
(Cross-posted @ DealArchitect Full)