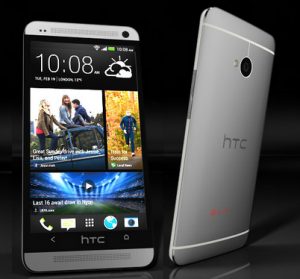 I was reading this article on the wave of executive departures at HTC on the heals of a successful product, the HTC One, and a clearly unsuccessful launch of the HTC First. The reporting is actually good and highlights the phenomena of the death spiral that many in Silicon Valley are familiar with, as influential people in the company leave a succession of departures is certain to follow and taking with them the ability of the company to seamlessly conceptualize and develop new products that are the lifeblood of technology companies in the consumer space.
One quote caught my attention if for no other reason than it exhibits the vanity of the tech media:
even as reviews have consistently lauded the gorgeous One and bashed the S4′s cheap plastic and comparably safe – even boring – design.
Shocking as it may be to tech reporters and the chattering class of Silicon Valley, consumers clearly don't give a shit about the fact that the Samsung S4 has a plastic back cover that, like all it's stamped aluminum competitors, will get covered with a case.
The HTC One has a beautiful form factor but comes up short in significant functional areas that give the S4 a real advantage, and the stripped down Android experience reflects that fact that HTC's software development has been a problematic area for them more than a desire to deliver a strategic alternative to the market.
The S4, by comparison, delivers a "safe" design that is the successor to the already best selling Android smartphone on the market, the S3, so what did the reviewers expect Samsung to do. cast aside their success and start over? It is entirely illogical that you would take a current generation leader and rethink it. and point in fact the entire iPhone empire is built on product extensions that trace back to v1 in form factor, capabilities and user experience. Where are the critics when discussing that safe platform?
(Cross-posted @ Venture Chronicles)