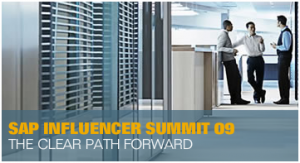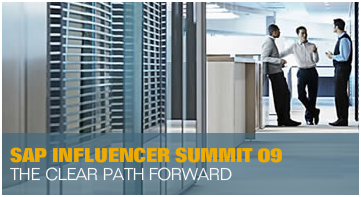 After a 1:30 AM landing (thank you, United), I made it to my hotel room early Tuesday morning so that I could attend the SAP Influencer Summit later in the day. The main reason for my attendance, a Wednesday session specifically devoted to sourcing, would follow the preceding day's higher-level discussions on broader topics. But in a session I attended yesterday on SAP's On-Demand strategy, I did come away with a few interesting tidbits courtesy of John Wookey, Executive Vice-President of Large Enterprise On-Demand at SAP. In laying out his argument for an On-Demand philosophy and approach, Wookey shared, among other concepts, a number of specific points that paint SAP as somewhat unique in how it's looking at On-Demand.
For one, Wookey suggested that On-Demand must act as a natural extension of the SAP business suite (e.g., SAP SRM). In this regard, tight integration — but not just what we've traditionally thought about systems integration — becomes key. In fact, there are three types of integration required between On-Demand and business suite/back-end technologies. These include not just basic data integration and process integration, both of which you might expect, but also what SAP is labeling "behavioral integration." As Wookey exlained it, behavioral integration is contextual to the organization; for example, if you've defined business rules in the business suite, SAP's On-Demand integration layer will extract these and make them part of how the on-demand application runs. Nifty theory, in concept. I suppose such rules might include certain workflows or approval thresholds based on spend volume, category, operating unit, geography, etc.
Next, Wookey shared the notion that one of the powers of On-Demand is to broaden the potential solution. In other words, if there is an opportunity to broaden the usage pattern of an application beyond the usual suspects (e.g., a category manager in the case of sourcing, or a contract- / vendor-management professional in the area of contract management), SAP wants to enable it. I can see a scenario where, for example, when it comes to spend analysis or sourcing-strategy development and execution, procurement reaches out and engages business stakeholders and spend owners (e.g., plant managers in direct categories, function leads for services categories) and, using a flexible toolset, actively solicits their input and sustained involvement in the process.