When I entered the work force I lived in a log cabin in the woods, only connected by a footpath to the road, very romantic, but with a few "hardships" thrown in.

When winter hit, nightly snowfalls had me out in the morning in gaiter protected suit, shovel in hand working my way meticulously towards the main road. A brisk half hour of very fresh air to allow me go about what I was supposed to do; work.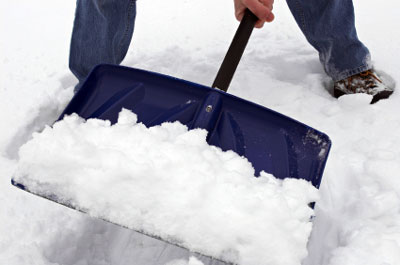 Once at the office, precisely the same thing repeated itself, even in summer: For every request, idea or issue some sort of a process started and I had to get started. As always it was an unsupported, unknown, and unstructured process so I had to 'make the path' myself. Much organising, todo listing, letter writing (in those days), phone calls, meetings and planning to do – the office worker's equivalents of shovelling and stomping snow to create a negotiable path before any value creation could happen. About 65% of one's time as it is, according to studies.
Handling the snow: If I'd bothered I could have had somebody to clear my path of snow and spend less time and effort just to get anywhere. Simple solution, only a matter of cost.
Handling work: If the year was 1959, like on Mad Men, I'd have an efficient secretary that would keep all work flowing so I could stick to value creation only. But alas, the fifties are over. The only hope is for some process based IT system that can deliver my work path so I can create value all the time and not spend it on organising myself and others.