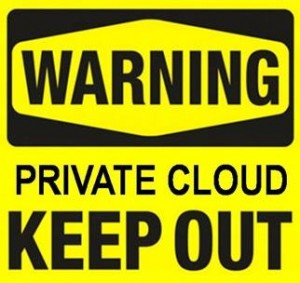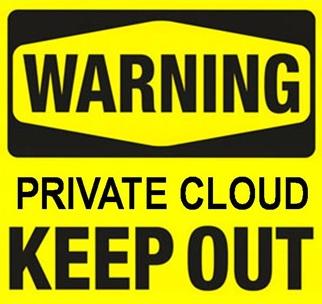 Over on the internal Enterprise Irregulars mailing list, someone asked what "private cloud" means. As ever, that group has a fascinating response. Here's how I responded, which sums up a lot of what I've been saying on the topic of late, mostly in the IT Management & Cloud podcast:
What Private Cloud Seems to Mean
When I encounter "private cloud," it usually means applying cloud technologies (virtualization, self-service, automation, generalized pools of resources [driven by the previous]) behind the firewall. It's more than virtualization consolidation, though virtualization is a huge part – if not the most important technological enabler. The self-service (or "run book," if you're old school) parts are important as well.
I'm extremely suspicious of private cloud being much of a cost savings, but if it was done properly you would get the non-financial benefits of (public) cloud computing: quick boot-strapping, not having to wait 4 weeks for the DBA to get to your email, etc. In theory, this means IT can stop being slow (as they're trained and rewarded to do with their "we fear change" philosophy – needed for how crappy enterprise IT tends to be during updates) and speed up. There's also some (potential) process change in getting developers and operations people more friends, flying under the phrase of "dev/ops" in the gasbagosphere (myself included there).
The main thing that frustrates me about private cloud is …