We have not adopted a new EI for a long while… but don't bother applying, we already have a  newcomer fill the vacancy.  She does not blog, and I am not sure about her analytical skills yet. In fact she does not even read or write.  She is just young and pretty.  See, how shallow we are? 🙂
Oh, well, here's a heartfelt Welcome to Faran Sommerled MacDonald, born on June 28th, at 7lbs 3 oz.
Another pic with Dad Jevon MacDonald: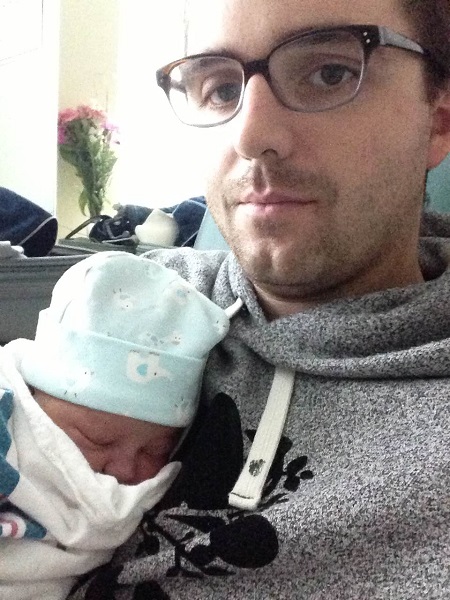 Little Faran, we're so happy you've joined us, we'll be celebrating with fireworks all over the US next week:-)  (Sorry, not in Canada).