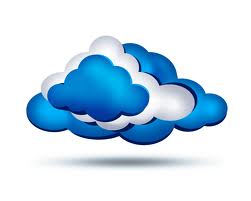 Last week was quite the week in the cloud computing world. At one point in the week, I thought that maybe I should check and see if in fact, hell had frozen over. But in tech never say never I guess. Anyway, as you probably guessed I'm talking about Oracle's three new partner announcements, which were alluded to by Oracle CEO Larry Ellison in Oracle's June 20th earnings call and officially announced over a few days this past week. The three partners involved are Microsoft, Netsuite and Salesforce.com. Since the announcements have been out for a few days I suspect you have all seen them and thus are over the initial shock generated by having Microsoft and Salesforce.com's name on any Oracle announcement that includes the word "partnership". So shock aside, what are the details of the announcements and what do they mean for the respective customer communities?
The announcements are pretty straight forward:
1. Microsoft: Oracle will make it possible to run the Oracle Database, Oracle Java and Oracle WebLogic server on Microsoft Server Hyper-V and Microsoft Azure, effectively making it possible for Oracle customers to move Oracle workloads to Azure, something that Amazon Web Services (AWS), Microsoft's main competitor in the cloud platform market, already supports. In addition Oracle will make Oracle Linux available on Azure.
2. Salesforce.com: Salesforce.com commits to staying on the Oracle Database and standardizing on Oracle Exadata Engineered Systems (presumably replacing the "commodity" hardware that has powered the Salesforce Cloud), Oracle Java Middleware Platform, and Oracle Linux for at least 9 years, the term of the contract that both companies signed. Salesforce will also implement the cloud versions of Oracle Fusion HCM and Fusion Financials, replacing Workday HCM and Oracle EBS financials (at least one would assume that Salesforce would be replacing Workday, since the announcement clearly said that Salesforce.com would be implementing Oracle Fusion HCM throughout the company). In return Oracle will work with Salesforce to integrate Salesforce's CRM Cloud to Oracle Fusion HCM and Financials on the Oracle Public Cloud. Oracle also promised to allow any acquired company that is running Salesforce.com's CRM (something that has apparently been a common occurrence in the past), to continue to run on Salesforce rather than switch to Oracle CRM. I should note though, that no where in the announcements did it say that there would be any joint go to market (GTM) efforts by either company.
3. Netsuite: Another HCM deal, this time a plan to integrate Oracle HCM Cloud with NEtsuite Cloud-based ERP to aggressively go after Netsuite's mid-market target. This announcement includes an SI partner, Deloitte, with plans to build an implementation practice around the combined offerings and a joint Netsuite – Oracle GTM strategy.
The Netsuite announcement is not really that surprising, especially considering the close relationship between the founder Evan Williams, CEO Zach Nelson and primary investor and ongoing advisor, Larry Ellison. The other two, particularly Salesforce.com, considering the recent feud between Ellison and founder/CEO Marc Benioff is a bit more surprising, although in a lot of ways it does make sense. The Microsoft partnership is very important to Microsoft if it wants Azure to be truly competitive with AWS, Rackspace and others.
What does it mean for customers?
Oracle customers gain more flexibility of deployment options from the Microsoft partnership, so even though the Oracle Cloud does provide competing offerings to Azure, it's more important for Oracle to provide this level of flexibility over some slight competitive edge… customers benefit.  The Salesforce.com partnership also offers Oracle customers many benefits. There is a significant overlap in the Oracle – Salesforce customer base across all of the legacy Oracle Apps Unlimited customers. Pre-integrating Oracle HCM and Financials Cloud makes it much easier for those customers to move to Oracle Cloud apps whenever they are ready, without costly and complex integration standing in the way. Lastly the Netsuite partnership, at least for mid-market Oracle HCM Cloud customers, opens up the opportunity to easily deploy a full cloud based ERP that is totally integrated. Now admittedly there aren't many mid-market Oracle customers on Oracle HCM Cloud, so in effect this partnership is more about the future GTM opportunities for both companies, and for the add on opportunity for Oracle in the Netsuite customer base, providing a cloud alternative to other cloud based HCM suites like Workday.
Microsoft customers benefit by having a broader set of tools available in Azure, including Java, which is the most widely used (and therefore known) development toolset.
Salesforce.com customers benefit in a few ways. If they are not already joint Oracle – Salesforce customers they now have another pre-integrated alternative for cloud-based HCM and Financials to increase competition for vendors like Workday. If they are joint customers then the customer has a much easier time moving to / adding Oracle cloud HCM and Financials to its solution set, moving off older on premises apps in the process.
There is one product issue / opportunity (probably many more as well, but this one I'm interested in sorting out) that wasn't addressed at all in the Salesforce announcement, what are the plans around Chatter – Oracle Social Network (OSN) integration? Chatter is embedded throughout Salesforce CRM and the underlying Force.com platform. OSN is embedded throughout the Oracle Cloud Apps Suite. One would assume that the two ESNs would be integrated so that workers in each app could collaborate and work across the resulting integrated apps / ESNs.
What does it mean for other vendors?
These partnerships do draw some new battle lines, at least in some cases. The Microsoft – Oracle partnership makes Azure more competitive with AWS, Rackspace, etc., but doesn't really alter Oracle's position as an "arms dealer" to other cloud providers. The Netsuite – Oracle partnership, particularly its GTM plans and the addition of Deloitte as a key SI partner, does provide a stronger mid-market competitor for companies like SAP and it's BusinessByDesign cloud ERP offering, as well as Infor, Microsoft Dynamics, Deltek, Unit4, Epicor and any other mid-market ERP and/or HCM vendors.
The Salesforce – Oracle partnership, if fully leveraged and when the integrations are complete, could draw a line that at least pits the new partnership solution against SAP, Workday, Infor and IBM. In particular SAP and Workday are put in a defensive position it would seem. Workday, a current Salesforce partner and the incumbent HCM vendor for Salesforce operations, seems most impacted. The Workday leadership made an early decision to partner with Salesforce for CRM instead of building its own, a decision that at the time served them well. While the partnership continues, at least on paper, you would think that there would be some bad blood created by the new Oracle relationship, especially considering the history of the Workday founders and their dislike for all things Oracle.
There are more open questions than answers right now though. How will the new partnerships actually work and how quickly will the respective parts of the technical solutions be delivered? What do each of the partnerships really mean from a competitive standpoint? Will this new ecosystem that seems to be growing up around the Oracle cloud, cause other vendors to coalesce around SAP, IBM or others? How will Workday respond to this new competitive threat? I guess we'll just have to wait and see. Oh, and I hear that the sale of ice skates has increased quite a bit over the last few days…
(Cross-posted @ Michael Fauscette)