I spent 3 years at Get Satisfaction, going from around 10 employees to 70′ish at the peak. Leaving was not an easy choice but after 3 years I needed to do something different, not better just different; I detailed my reasons and next move here. After much contemplation I decided to write a blog post in an effort to document my lessons learned about what worked and did not, in an effort to hold myself accountable for personal and professional development. I wrote it and posted it, then immediately took it down because I realized this was far too long for a single post. so instead I rewrote it as a series of posts, the first of which goes up today.
As you might imagine, I learned about more than just a business in my time at Get Satisfaction, and with the benefit of hindsight I was able to reflect on the subtle but critical lessons learned through mistakes and successes over my time there. This is not an easy series for me to write because while the thoughts are crystal clear I don't wish to reflect poorly on my former colleagues, therefore take what I write with the intention it is written, that of self-reflection for the purpose of learning and self-improvement.
1) Hiring decisions will make or break you, sometimes all at once: The axiom that great companies are built with A team players could not be more true. There are 2 dimensions to this that are worth highlighting, hiring the best people and then structuring them to succeed, which will be addressed in a later post.
It's not my intention to backstab people after the fact but the fact remains that we hired some people who were simply not up to the task that was in front of us. A worse failing than hiring the wrong people up front was keeping them in place after it became evident that they were not succeeding and taking the rest of the company down with them.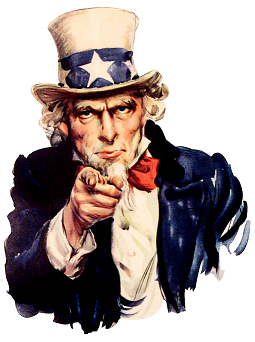 This dynamic is interesting to explore and reflects the challenges of hiring good people in Silicon Valley but more critically reflects the sense of ownership that the executive management team has over top level hires, and the subsequent desire to not have bad hires exposed for what they are, a failing of process and judgment. It happens, everyone is human and in the final equation it is better to just acknowledge a bad hire and move on rather than stick with someone who will impair the business the longer they stay in place.
A bad executive hire is like a cancer and the treatment for a cancer is to get rid of it, not get rid of it and replace it with something else, just get rid of it. I wrote a post about fear shapes personal behavior that was directly in response to my frustrations in dealing with a colleague who was failing in his role.
What makes a good executive hire? If I had to pick one thing in particular I would say good judgment is what is missing in every executive hire gone bad. People skills, execution capability, cross team collaboration, and many more skills essential for the modern executive can all be learned and adapted to different teams, but good judgment is as much a function of DNA as it is education and discipline. Good judgment trumps all because it brings with it focus, confidence, and optimal outcomes relative to execution effort.
Staff hires are no less critical and again the tendency to stick with people who are not A or even B team quality just to have a body in place reflects the challenge of hiring people in the Valley. However the fact remains that if you have a D team member and your aspiration is to bring them up to a C level, what exactly is your strategy? A and B quality people don't just contribute disproportionately to the success of the company, they inspire other people of similar quality to join as a result of them being there while D quality people drive away the highest quality people you will attract.
In the spirit of full transparency and disclosure, hiring is something I do not consider a particularly strong point in my favor. My personality tends to attract to people who have similar "strange attractors" in their own character and for better or worse I tend to evaluate people on my gut level reaction to them. This has made me more attuned to my own judgment and forced me to be very strategic and deliberate about hires, at any level. Time will tell if I am getting better at it but without a doubt I am more conscious of the consequences of bad hires and looking beyond resume and personality when considering prospective hires.
I have 7 additional posts to publish over the coming weeks, detailing everything from fundraising to product/competitive strategy to managing your board of directors. Stay tuned.

(Cross-posted @ Venture Chronicles)