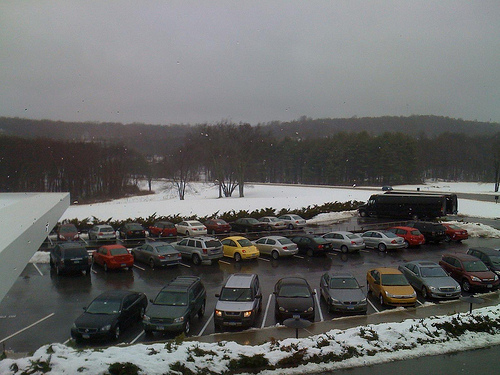 I'm up here at the IBM TJ Watson Lab for the Systems and Technologies Group Analyst Summit (#STGEvent09 for short). This is the group in IBM that does servers and storage: the alphabet soup of hardware (p/i, x, and z), tapes, and storage arrays. The "technologies" part are things like retail point-of-sale, RFID (?), and other chunks of hardware.
Like all of IBM, the high-level focus in on Smart Planet and growth markets (or "emerging markets," as we used to call them). STG's mapping into the internet of things part of Smart Planet and the high performance transactions lurking in there fit well here: that whole "things" part is, of course, hardware and needs a lot of iron to run.
As with most analyst shows now, there's good voyeuring in Twitter, here under the tag #STGEvent09.
Highlights
Here are some highlights of the morning, with light commentary: