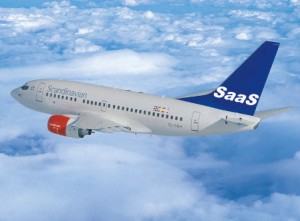 The second quarter of the year typically proves to be one of the strongest.  This time around not only we were not disappointed but we also started seeing some strong upside for the remainder of the year.  Both our enterprise SaaS and adtech platform portfolio companies performed extremely well, and a few (both from enterprise and adtech) are seeing strong enough demand that could cause them to increase their 2H13 bookings and revenue targets.  As public SaaS companies are starting to report quarterly results we are starting to see similar strong performance by some of them, whereas the majority are expected to at least meet analyst expectations.  The North American market fuels this growth, whereas international markets, particularly Europe, remain a concern.  Also, we are seeing more activity in certain industries such as retail, parts of manufacturing, and logistics, where application budgets are holding steady and even increasing.  In other industries we continue to see budgetary pressures as I had mentioned in last quarter's commentary.
The public enterprise SaaS companies we monitor, e.g., Netsuite, Workday, Demandware, ServiceNow, Jive, Cornerstone OnDemand, have either started announcing or are expected to announce strong 2Q13 results, that are at least in-line with analyst expectations.  In fact Netsuite beat analyst expectations.  The public adtech companies had a rougher time during 2Q13.  Tremor Video and Marin Software are two adtech companies that went public during the quarter and the market didn't welcome them with open arms.  They started trading down soon after their IPO.  Similarly, Valueclick and Millennial Media continue to be scrutinized by public markets.  Two other private adtech companies, Yume and Adap.tv, are expected to go public during this quarter, and a few more will file to go public before the end of the year.  I believe that the companies which have either already filed to go public, or are planning to file, are of higher quality than the ones that have already gone public.  As a result, I wouldn't be surprised if their stocks perform better in the public markets than the current set of public adtech companies.
There were two acquisitions worth mentioning: Salesforce's acquisition of ExactTarget and Adobe's acquisition of Neolane.  In addition to the size of these transactions, it is interesting to note that they allow both acquirers to strengthen their CMO suites.  Another interesting SaaS transaction was the acquisition of CompuCom by TH Lee, a buyout firm.  In the broader cloud category I should also mention IBM's acquisition of SoftLayer.  Large private equity firms are increasing the pace of their investments in SaaS and adtech companies, e.g., Insight Venture Partners' investment in Brightedge.  Finally, SAP acquired Hybris which derives a relatively small percentage of its revenue from a SaaS application even though the majority comes from on-premise software.
Positive aspects of our SaaS portfolio's performance:
Strong license revenue growth of 10-30% QoQ for the online advertising platform companies, and 15-20% of the remaining SaaS companies.  We are seeing an accelerating trend by brands to enter into yearlong contracts with adtech platform companies, in the process bypassing their ad agencies and foregoing campaign-based contracts.  I had first reported this trend during last quarter's commentary.  This type of contracts provides more predictable revenue ramp to adtech platform companies that the public markets appreciate.
The accelerating adoption of SaaS applications continues.  Our enterprise SaaS portfolio companies are signing more enterprise customers on a quarterly basis and they expand their footprint within each client enterprise.
Steady renewal rates (90%+) and improvement on the churn we had seen in the social application companies.
Sales pipelines growing faster than in the past.
Large IT vendors continue to move aggressively to partner with private SaaS companies as they are trying to incorporate more cloud-based solutions in their portfolio.
Negative aspects of our SaaS portfolio performance:
The negative macro environment outside the US particularly in Europe, and less so in Asia.  This is having more of an impact to our adtech platform companies.
Mobile SaaS solutions are attracting more attention but not big dollars yet.
Talent acquisition, particularly for sales and engineering remains difficult.
Under normal market conditions the second quarter tends to be better than the first and this year there was no exception.  However, 2Q13 gave us more indications that this can end up being a strong year for our SaaS portfolio if the economy continues to mend and remains in its current trajectory.