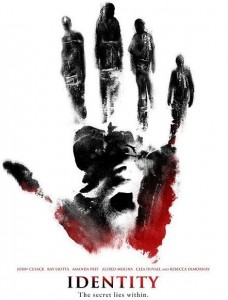 I had this conversation with @andredurand a few weeks ago. What services does a government provide?
– Identity
– Central bank-backed currency
– Law-and-order (optimally in equal proportions)
– Defense
Of course there are more but many of the things we associate with government, e.g. social services, are in fact choices that a citizenry has made rather than a core obligation of government as a necessary means to govern. So the question now is whether or not we are entering a phase of a pseudo-borderless form of governance where people self-associate according to fluid social preferences and needs. The reason I am inclined to think this is not only possible but probable is that two of the core services that government provides are being undermined, the first by their own actions and the second by technology.
Currency is increasingly disconnected from economic conditions and central banks are demonstrating on a daily basis that their ability to affect currency is tenuous at best. The rise of Bitcoin is presenting a viable alternative currency that has many of the attributes of central bank backed currencies, namely a liquid market to trade. Games and social networks have similarly organized and promoted virtual currencies that can be arbitraged against non-virtual currencies.
Identity, on the other hand, is increasingly being driven by technology and at CIS the various talks about 3rd party verification services really stimulated my thinking on this. What if government-backed identification is no longer the gold standard for proof of identity? What this would mean is that the ability for governments to authenticate identity for transactions and contracts would be undermined and we would be one step closer to borderless states.
I have no way of assessing probability to any of this but the one certainty is that the pace of technological evolution is accelerating and with it comes dramatic social change that has implications well beyond the product and service capabilities by themselves so if I were to think about what the world looks like in 30 or 50 years, I am not sure I would discount any of this.
Speaking of 50 years, this article in American Banker really drives home the point about how identity is informing future businesses in ways that are entirely disruptive to traditional business models.
Fifty years from now? In her excellent and thought-provoking Long Finance report on the future of financial services, Gill Ringland rather memorably said that the citizen of the future would need the critical resources of an identity, a credit score and a parking place in order to function. If that's true – and I certainly believe it to be the direction of travel – the bank's critical role will be built on the customer identities, not their deposits. The vaults will not be stuffed with material valuables, but with the most valuable asset of all: personal data.

(Cross-posted @ Venture Chronicles)