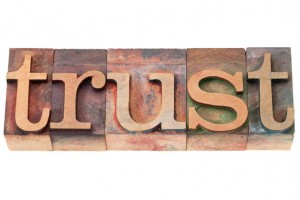 Only 30% of employees trust their employers to keep personal data private while 80% are using personal phones and tablets at work.
This wide gap in trust needs to be bridged quickly if enterprises are going to get the most business value from their mobility investments and strategies.  These findings and are from the MobileIron Trust Gap Survey completed in June of this year. The survey methodology is based on surveys of 3,000 consumers across Germany, the United Kingdom and the United States and is described at the bottom of the infographic. The following infographic presents the highlights of the survey:

Why The Trust Gap Needs Attention Now
For enterprises to get the most value from the investments they are making in mobility today, they have to address the mobile trust gap now.  This needs to start with a realistic and responsive Bring Your Own Device (BYOD) program that reflect employees' needs for data to do their jobs over control and monitoring alone. These programs need to deliberately be designed to streamline and contribute to broader enterprise strategies and objectives.
The need to bridge this gap is accentuated by Mary Meeker of Kleiner Perkins Caufield & Byers' presentation given at Stanford University in December of last year.  In the presentation 2012 KPCB Internet Trends Year-End Update she provides insight into the inflection point of when the installed based smartphones and tablets will exceed PCs.  The following graphic is from her excellent presentation.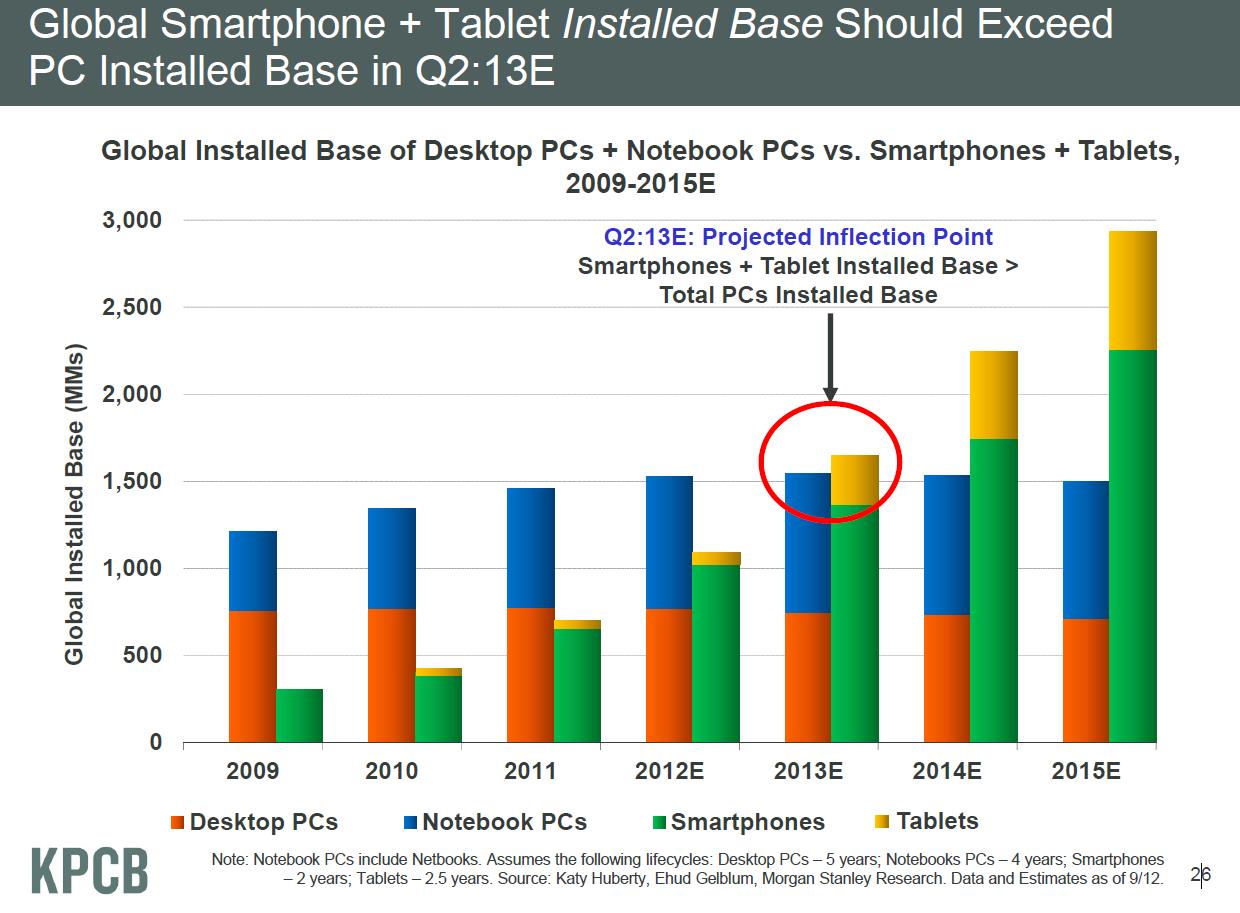 International Data Corporation's study The Need for a Strategic Approach to Enterprise Mobility published in January of this year (provided courtesy of Compuware) quantifies the expectations benefits of enterprise mobility. Improvements in employee productivity (40%), providing real-time visibility into time-sensitive business data (28%), improved data quality (28%) and enhancing existing business processes (27%) are the top four benefits excepted rom enterprise mobility.  BYOD programs and policies that strive to support these benefits, while staying transparent with employees, have the greatest probability of success given research results from IDC and many others.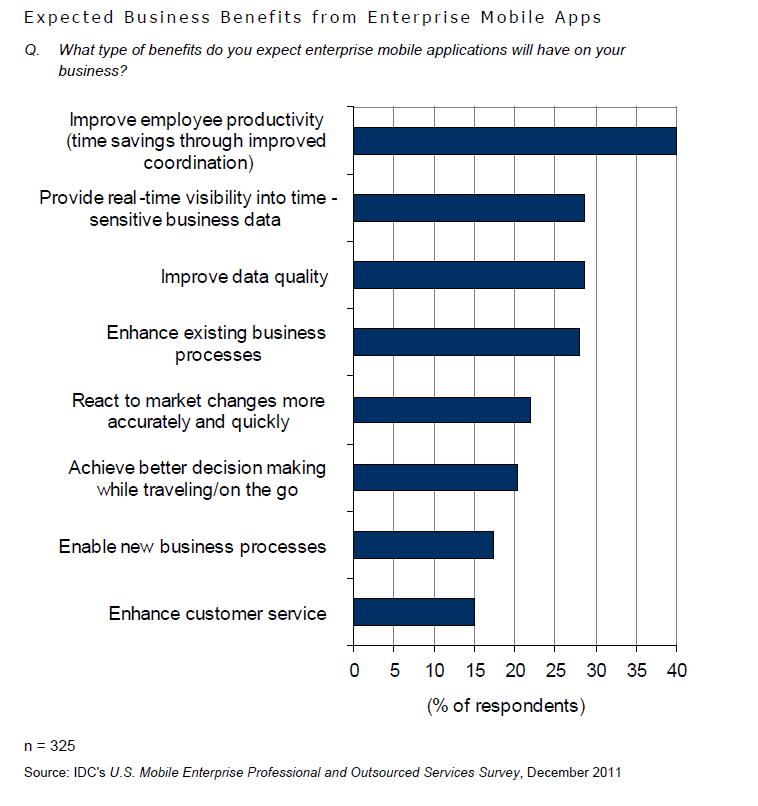 The single most common problem with implementing BYOD programs is support for security, encryption and remote wipe programs.  Intel completed the study Insights on the Current State of BYOD Intel's IT Manager Survey late last year and the results are still relevant as to why more companies aren't allowing BYOD devices today.  The following table summarizes their findings on the issue of security: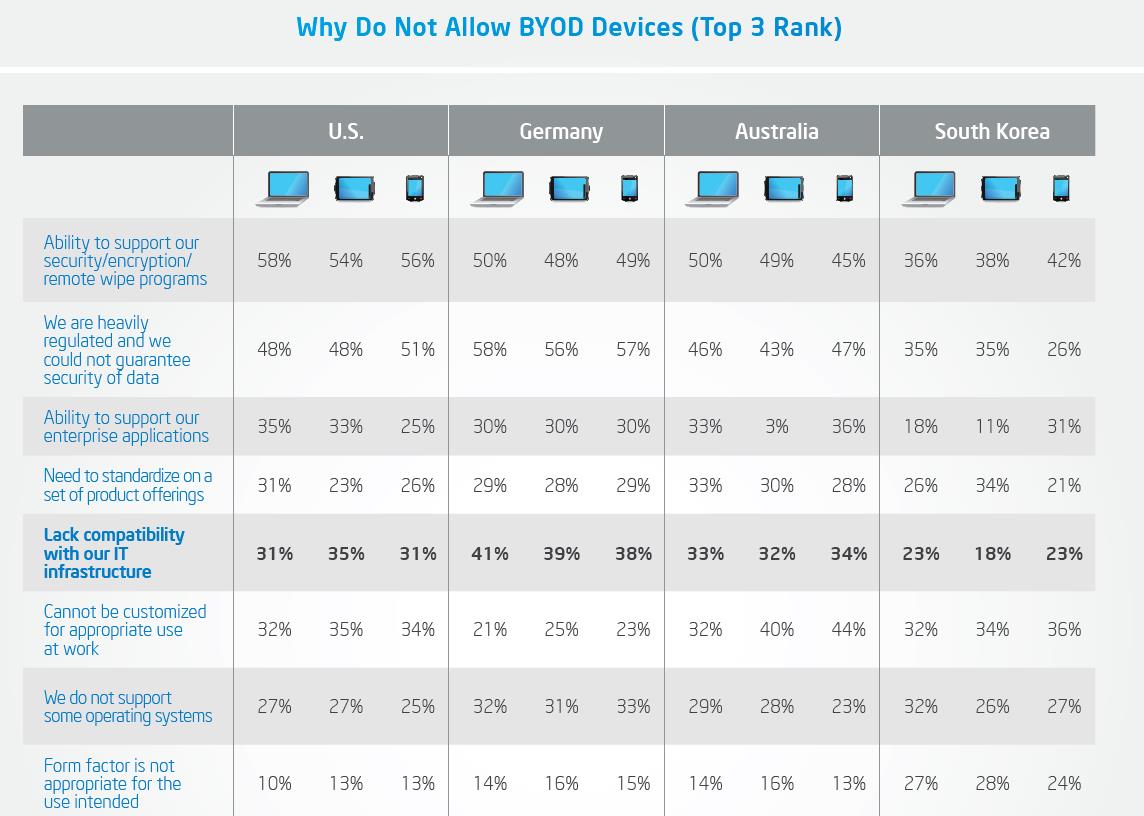 Despite the challenges of implementing mobility in general and BYOD specifically, enterprises are using them to sell, collaborate and serve customers more effectively.  One of the most comprehensive studies of how 4G LTE technology is delivering business benefits was published by Arthur D. Little.  The study The Business Benefits of 4G LTE is available for download free (no opt in). The relevance of 4G LTE to enterprise applications is discussed in the report and summarized in the following table: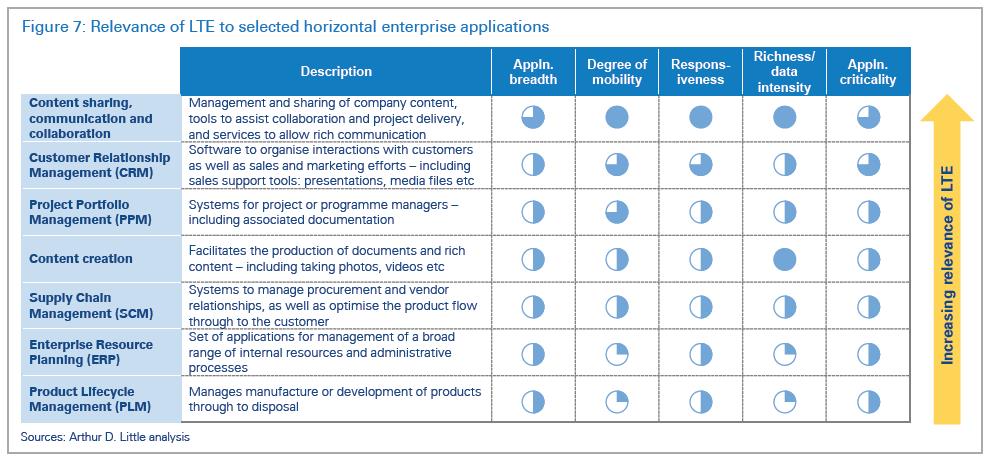 (Cross-posted @ Enterprise Software Strategist)