This is the 4th installment in the Startup Lessons series I have been writing in the wake of my experience with Get Satisfaction. We are getting into the topics that are much more specific to Get Satisfaction, therefore I have an obligation to redact certain details that are confidential however in the spirit of shared learnings I will cover as much as I feel is appropriate.
To recap, here is the series thus far:
1) Hiring
2) Dynamic Org Structures
3) Product First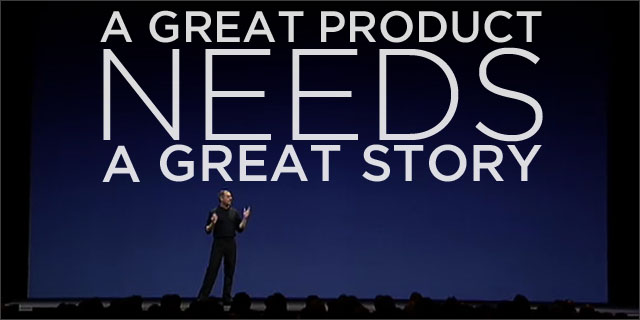 4) Marketing. and all that implies: What can you say really, if there are 2 things that a startup in tech should be good at, it's product and marketing, everything else succeeds or fails on the basis of being good at those core activities.
Get Satisfaction was blessed – and I mean truly blessed – with the kind of brand that most companies in the space would kill for. It is at it's core an aspirational brand message about all of the promises that the social technology revolution has presented to companies as they remake how they interact with people. I really loved telling the story of GS for this reason alone, it is about what is possible by empowering people, customers and employees, rather than saving a few dollars here or picking up some extra revenue there.
The problem with aspirational brand messages is that if you don't back it up with hard hitting marketing that converts goodwill into revenue, you are wasting it or worse, educating the market about how to evaluate competitive products.
We did very well in 2010 and 2011 with a highly differentiated creative marketing strategy but then we had our VP Marketing leave just after the B round closed (awkward.) and the role went unfilled for the better part of a year. Actually, it was worse than that, we had a consultant that one of our investors recommended and that was a disaster that resulted in a botched website project, what I thought was a stupid book project, and a lurching repositioning of the company to traditional enterprise software. Disaster.
The last issue is particularly sensitive for me because at the time I was responsible for the freemium business and nobody was trying to understand what this part of the business needed in a website. The result was, predictably, a website that catered to the old world traditional call-to-action of "call us and talk about enterprise". Not surprisingly, the new customer acquisition ramp for the monthly subscription business flattened out dramatically almost immediately when this site launched.
We did eventually replace the marketing consultant with a VP Marketing but by then the damage was done. Brand voice was lost, our demand gen was wonky because of the confusion we were creating around our market focus, and "shit wasn't getting done". Remember what I wrote about in my first post in this series about hiring and how bad hires are a cancer?
Even after putting in place a full time marketing leader things didn't really get that much better. I think this goes to the dynamic that executives in this industry, and others for that matter, exhibit which is in times of challenge they go back to what they know. I do not believe that Get Satisfaction should have been directed at large enterprise sales opportunities as a primary revenue source, but that's what happened and our marketing reflected that in spades.
My stated preference was to point the marketing at the upper SMB and mid-market buyer, also called the departmental buyer, and qualify 100% of the business off what was coming in from the web funnel. The is what companies like Yammer, Hootsuite, and Zendesk have done, they drive the traffic to the site and skim the enterprise opportunity funnel off the top. The objective in this approach is getting people into a rich product experience and then converting them or upselling them into an enterprise buying lane, rather stating a preference or making them choose up front.
Succeeding at zero to low touch web direct sales models is not a challenge to take lightly, it requires an intense focus on web traffic generation and instrumentation of assets for funnel analytics. It also requires that people think outside of their comfort zone of campaigns, PPC, webinars, and landing pages. in fact I feel more strongly than ever that in order to be successful with this customer acquisition model that tech companies need to act more like media companies with a distinct editorial agenda and content strategy. For this kind of model to work you need a lot of traffic. paid, sponsored, and earned traffic, all of the above.
Even if we did all that I am not sure we would have been successful because at the core we were underinvesting in marketing, both people and spend. However, it is hard to fault us for not investing more in marketing because we clearly had not solidified the Magic Number math that is essential for justifying increases in marketing spend.
There was a bigger issue with the marketing performance that all companies need to be aware of. When you marketing team has as a primary objective enterprise demand generation, well what they measure is enterprise lead generation. Meanwhile, GetSat also had a line of business that was dependent on getting people into the website and into a product experience that converts into a monthly subscription relationship, therefore we had a real sync problem that would not have been resolved with more money thrown at it.
When you measure your marketing spend solely on the basis of lead generation, the slippery slope is changing the definition of lead to juke the stats and show improvement in the specific activity you are measuring. This is something I will forever be aware of, measure the result instead of the activity.
I will close by highlighting something really special I saw happen at Get Satisfaction. Based on the early product work and what we discovered as the first iterations of the business came together, it was clear that social technologies were driving a consolidation of the customer lifecycle that all companies are subject to, with customer support and marketing coming together for the purpose of serving the customers you already have while using that momentum to acquire new ones. Whether or not we did this well in the business is not the point, the fact remains that we identified an important shift in the market well ahead of competing companies. While we did not fully capitalize on this, in no way does that take away from the innovative work that was done to develop a differentiated marketing story to compliment the product.

(Cross-posted @ Venture Chronicles)