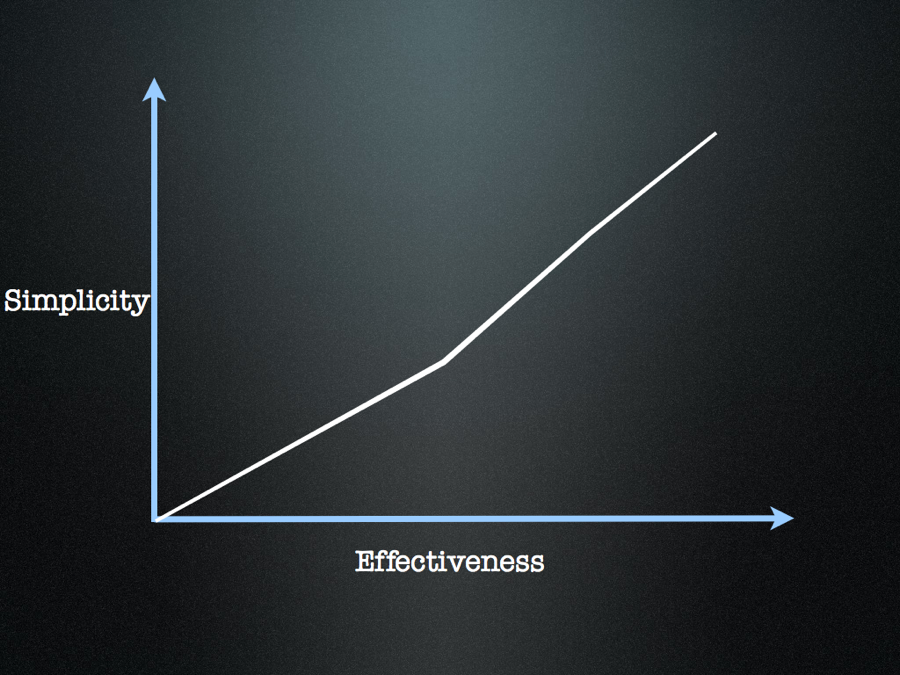 A Salesforce.com announcement today on product packaging got me thinking about the way cloud vendors package and sell products. Actually I guess a better way to say that would be, I'm thinking about how customers want to consume cloud apps. The way we think about apps is in general, colored by a lot of legacy baggage from the on premises software world. Packaging apps is different from packaging services and remember, cloud apps are really a set of services.
What's the value of an application? Companies buy apps to automate processes and / or solve business issues. Applications though, are not always packaged to match the customer's expectations and needs. On premises software often is packaged around functions but the boundaries that perhaps made sense at some point, do not map to the complete business process flow or give the capability to resolve an issue in an integrated fashion. This is more difficult in some ways, when you talk about cloud apps / services, but should it be? The concept of consuming services based on the business requirements isn't quite a reality yet, but in time that should change the way companies buy. But currently companies generally buy by the product, by the bundle or some type of unlimited subscription. Bundles should address most of the business needs of the customers if they're designed correctly, but sometimes they're designed for the convenience of the vendor or perhaps even to increase total revenue (if you split certain products / solutions into different bundles, even though the solutions are often needed together, then customers have to purchase more than the standard bundle, for example. Whether this is intentional of course, is debatable). All of these "options" leads to, most of the time anyway, more complexity for the customer and more complexity lowers effectiveness and creates friction.
Let me use the Salesforce announcement of the new Performance Edition to illustrate this idea. Refer to this slide: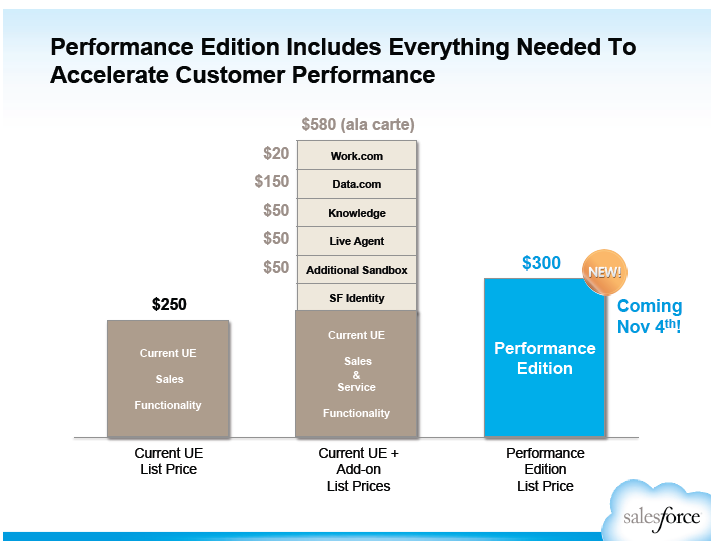 If you look at the middle stack, for a company to set up a solution that included sales and service, with a few add-ons like identity manager, live agent, Work.com (performance management), knowledge base, etc. it was a layer cake effort of adding options until it reached a fee of $580 / per user / month. Leaving the price aside, the complexity of figuring out what to purchase is difficult enough. So by looking at how customers are using the different solutions, Salesforce.com found a pattern of use that led to the understanding that many customers wanted to assemble a solution that spanned sales and service in a more complete manner. The resulting bundle, the Performance Edition, includes all the components in the middle stack for $300 / user / month, a substantial savings over the ala carte method and more importantly, a much more complete solution for the customer purchased in a simplified manner. The new package looks like this: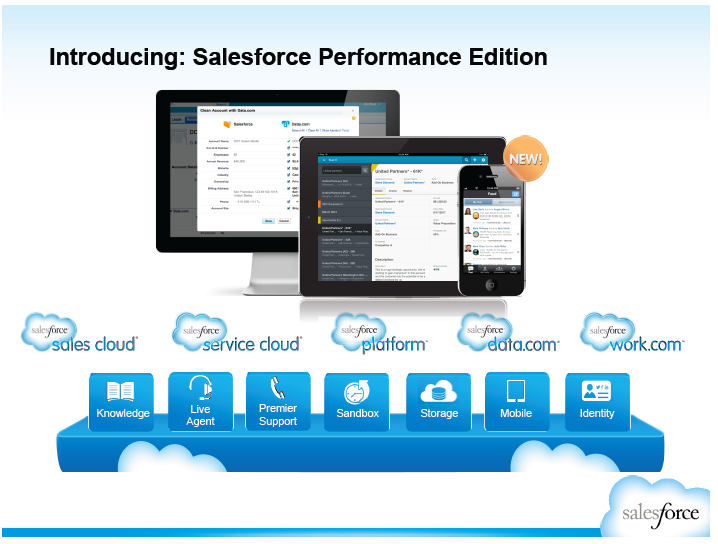 As you can see, a much more complete bundle. As I look at the package though, I think many customers will want to add at least one more ala carte component, Radian 6 for social media monitoring. While this product is listed under the Marketing cloud, listening is a critical function for the effective service organization as well (and Radian 6 is integrated with the Service Cloud). Performance Edition will be available Nov 4th.
Just for reference here's the complete "menu" of Salesforce.com offerings / bundles: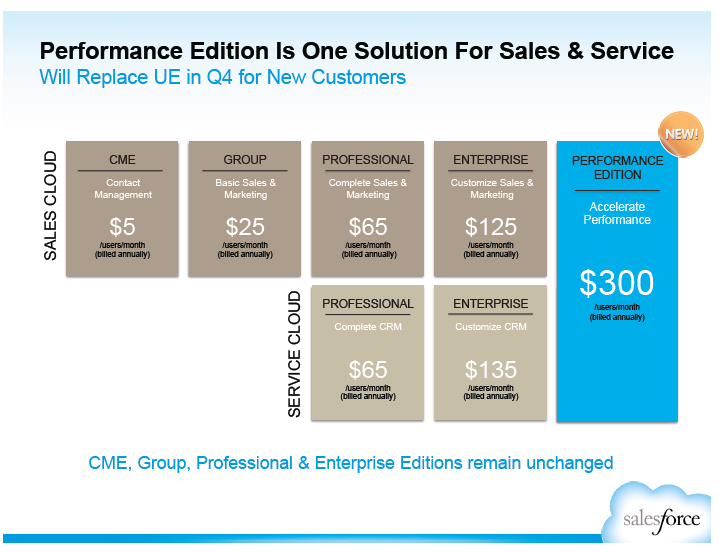 From the customer's perspective packaging matters and simplicity matters. Looking closely at end user behavior and understanding how the cloud services are being used is essential for building value into the bundling menu and for improving the customer experience. Simplicity and end user value should drive bundles / solutions packaging.
(Cross-posted @ Michael Fauscette)