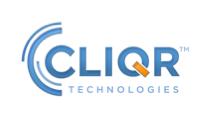 I joined CliQr as President and CEO last week. I am very excited about the opportunity to lead a company that is at the cusp of something really big and important in enterprise technology.
Until last month, I was the Head of Global Sales and Marketing at Infosys, an IT services company. This was my second stint at Infosys where I spent, in all, 13 terrific years helping to build a global IT services company. During my second stint, we spent a lot of time thinking about the impact of the cloud on our clients' businesses.
Our conclusions were that the impact of the cloud on enterprise IT would be disruptive, transformative and massive. Amidst this Journey to the Cloud lay great opportunity—for our clients as well as for us as a service provider. For the IT services industry, the transformation of IT infrastructure, driven primarily by the cloud, was the mega-opportunity of the decade.
I wrote about my own convictions about the cloud and its impact on enterprise IT well before I had even heard of CliQr. And then I happened to meet them.
CliQr's vision of the future is one where enterprises use multiple clouds—private and public. Applications should be able to run across any cloud or any combination of these clouds with no lock-in. Enterprises will want to manage this multi-app/multi-cloud environment from a single management console that allows visibility, control and security. CliQr's CloudCenter technology fulfills this vision.
This vision is something I believe in, which is what first drew me towards CliQr. As I met the founders Gaurav and Tenry, it felt like I would be joining a great team that shared the same passion and excitement that I felt for enterprise cloud.
And that was an opportunity of a lifetime that I could not pass up.