This is the 5th installment in the Startup Lessons series I have been writing in the wake of my experience with Get Satisfaction. This one will certainly inspire a lot of head shaking around the table as anyone who has been involved with a startup can relate to this.
To recap, here is the series thus far:
1) Hiring 
2) Dynamic Org Structures 
3) Product First
4) Marketing
5) Board management: My point here is not about criticism of investors because at the end of the day what investors provide above all else is access to capital, and point in fact their motivation is ultimately pure, which is they are in it to make money. Clarity of purpose is really a blessing but as anyone who has been involved with venture capitalists from the perspective of a startup can attest, there is a lot of complexity.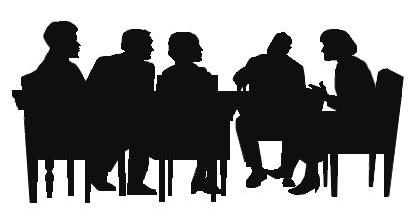 Investors do not do that much to help a company operationally, despite what they may want to believe about their contribution. They are a sounding board and provide critical objective voice on strategic subjects, but an investor is far too removed from the day-to-day decision making to be useful in an operational capacity, and if they are involved in the day-to-day then the are no longer simply investors.
Where this all comes to a head is when a company is facing headwinds. People in general tend to want to simplify things down to the just one thing moment and any problem set in the modern tech startup that can be distilled to just one thing at it's root is an exception if there ever was one.
An example of this is having a board member say "well you should just charge more" without first considering the competitive dynamics of a market, or the product and customer perspective on value. If the challenge of running and growing a business like this is easy then anyone could do it, so for all the investors reading this right now, it would be helpful to acknowledge that people running these businesses have more knowledge than you do about the business itself. As much as you want to pattern match, that isn't always helpful because no one person has experience with all the patterns that can be identified and patterns of the past are not indicators of future performance.
Companies and markets are highly volatile multi-variant problem sets that defy simple explanations and recommendations. What investors across the board should be doing in environments like this is helping clear the fog and applying intellectual horsepower where it is really needed, the planning side of the business. Building good forecasting models against the backdrop of fast changing performance factors is no small task, and planning is 1/2 of the planning/controlling responsibility a team is responsible for, but typical boards end up spending a lot of time on the controlling part of the equation.
Furthermore, when it comes to planning the typical startup has the additional dynamic of being not well equipped to push back against investors who have an expectation of growth rates in the early stages that well exceed 100%. This is where the multi-variant challenges rears it's head, which is that no market is static so while you are building a product, growing a customer base, facing new competitive threats whether they be other startups or incumbents who have identified you as a threat, and then hiring people to support growth in the business. well a lot of things can derail the best laid plans.
Managing for growth vs. managing for margin enters the discussion because investors want to manage cash efficiently while also proving the growth capability of the company in order to get to the next stage of financing. There is little room for error here and the capital markets are far less forgiving of pivots than they were 2 or 3 years ago.
I also want to talk about shareholder interests and the Board members positions are, typically, preferred shareholders. What is really lacking in tech startups today is a strong voice for common shareholders, the employees, in private companies. The executive members of the board are supposed to fulfill this but all too often their voice is not equal to that of the other board members when it comes to shareholder classes. Preferred shareholders are inherently conflicted in this regard because they enjoy advantages such as liquidation preferences and anti-dilution protections that give them a built-in advantage over the common class of stock.
The modern board needs to cast off the standard operating procedures of the past, in the process becoming more inclusive of shareholder classes as opposed to representing the preferred shareholders first and everyone else second. Board meetings require great structure and strong leadership, and board members need to accept that there will be pushback and dissent based on facts and information that they may not see plainly relative to executives of the company.
As a startup you have a choice, you can be subservient to the board, bending to their pre-determined points of view, or you can be a strong force that counterbalances the parochial interests and instead favoring the greater good. Lastly, boards should be focused exclusively on the substance of the company and less about the personalities of the board members and the executive team.

(Cross-posted @ Venture Chronicles)