I was reading this Wired quote about Dieter Rams' philosophy about product design: "It doesn't draw attention to itself; it merely allows users to accomplish their tasks with the maximal amount of efficiency and pleasure. At its best, it is invisible."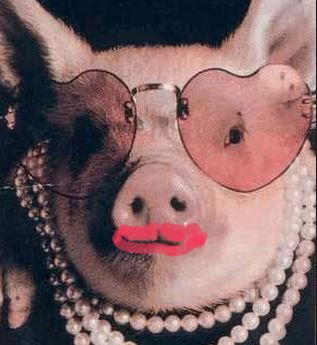 And thinking, in contrast, how loudly "visible" enterprise software UI is. It is a major competitive feature in enterprise deals with plenty of screamns about "our UI is prettier".  "Lipstick on a pig" is a common exeuctive put down when they have to say something kind about competitive product upgrades.
In general, though enterprise UX which cannot break free from the bounds of keyboard and mouse (or more recently, touchscreen) is looking so dated compared to the experience in so many other fields.
Take the retail industry. It is experimenting with soft POS and self check out technologies. It is using facial recognition and unique audio signals to mobile phones to identify frequent and VIP customers. It is using depth sensors to analyze shoppers' reactions toward various products and full-body scanners to take measurements of customers.
Take healthcare. We are seeing bracelets to monitor various vital signs, under skin sensors to communicate with embedded devices, and brain machine interfaces. Barcodes and audible, escalating alarms are the staple interfaces of most devices in hospitals
Closer to home, take home devices. De Dietrich offers "smart" induction hobs.  Should the user move the pan anywhere in the cooking zone, the hob's automatic pan detectors ensure that the temperature of the pan remains constant. The user no longer has to guess where the hot spots are.  The Nest thermostat glows orange when it's heating and blue when it's cooling. In addition, it turns on when you approach it, and it discreetly goes dark when nobody is nearby.  It also "learns" from the user's manual adjustments.
Finally, take autos. Radar is helping drivers with assistive cruise control, sonar with parking, cameras with rear view and blind spot vision, sensors with low tire pressure, lasers and proximity sensors with gestures to raise rear tailgates, eye tracking with reduction of knobs and buttons in the cabin, Bluetooth and other audio technology to answer calls and play music.
There is something liberating with these products not requiring the driver (or the passengers) and other users to use a keyboard and mouse.
Think if enterprise UI designers were told – pretend the keyboard and mouse are declared illegal.
How do we think we would re-envision enterprise apps in the "age of invisible design"?
(Cross-posted @ DealArchitect Full)