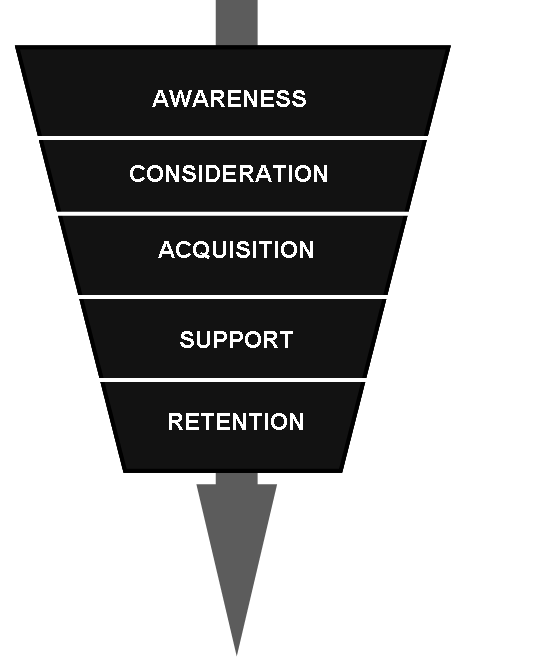 Customer journey mapping is a common exercise that many consider as key to understanding the customer touch points across all channels for your organization. The question though is how relevant are theses maps today in understanding and building a customer centric organization in the era of the "misbehaving" customer? Often when organizations or people talk about customer journey maps I cringe. My reaction isn't a fundamental dislike for journey maps, but instead caused by what experience has shown to be a decidedly problematic approach to trying to "map" a journey and an output that consistently seems to miss the mark. Customer journey mapping began at a time when companies were waking up to the fact that they needed to become more customer centric (applause here!), so the base concept is sound. The problem I think, is in the way that the maps are developed and executed in many companies. The customer journey map should be a basis for building a complete customer experience (CX) strategy, but unfortunately there are enough issues with them that I just don't think they are effective for most companies.
What's wrong with customer journey mapping exercises and outputs? There are some basic flaws in the base assumptions, process and outputs that need to be addressed. Here are a few of the issues:
Silos: There's a lot of talk about collaboration, particularly employee collaboration, but unfortunately many companies have not been successful (yet) at breaking down organizational silos. Interdepartmental competition persist, while self interest and incorrect incentives discourage collaboration. To build a CX strategy and consequently a customer journey map you need to work across the entire company to gain the complete view of customer interactions. If the company is still locked in its organizational silos the effort is likely to fail.
Politics: This plays off organizational silos, but goes beyond simple organizational issues. Egos, unwillingness to share or cooperate, perceived loss of control or power…all of these are barriers to successfully mapping touch points and processes.
Ownership: Who "owns" the customer, or at least who owns the CX strategy? This isn't that easy to answer in most companies, marketing, sales, and customer service all feel ownership. Now that may not be a bad thing if the departments work together and focus on understanding the view from outside in. In some unfortunate circumstances though, the competitive nature between the departments leads to friction and even out and out war. In these situations the customer loses in the short term, but the company loses in the long term as the customer finds alternate solutions.
Limited view: The role of marketing is changing. The traditional outbound view / approach is outdated and way too limiting in a connected business environment. Outbound does not create conversations with customers, it does not build relationships and it is only half of a marketing strategy at best. Inbound marketing, or using tools like social monitoring and response, community, blogs, public social networks, etc. are all playing an increasingly important role in a complete marketing strategy. The outbound only view is about shouting until a prospect notices you (if they don't just ignore you) and inbound is about providing valuable content that draws attention.
Projecting: Projecting is a psychological term that describes the phenomenon of mistaking your own personal view as that of someone else. In this context, it's about employees assuming that customers want the same things that they do, that their needs and preferences are aligned. In general this is not usually true, but go down deeper inside customer interactions and it's likely to be much more misaligned. Take, for example the person designing and/or programming an IVR system. This is a highly technical job filled with people who are trained and who have the inclination towards technical work, you'd assume a small percentage of the population fits that profile. Is it likely that the customer who is calling into the system later is enough similar to the technician to feel comfortable with the design?
Misidentification: Identifying your customers, this sounds simple but is it? Does everyone across the company know how to identify the target customers for each product line?  The answer is three part, 1. data, data, data, 2. analysis and 3. education and training.
Information: The Internet and it's broad availability has created new information channels, including social networks of trusted people that can serve as information sources. In the early days of the Internet for example, companies provided a web site that contained what the company wanted the prospect to know about their products and brand. That was fine as long as the prospects went there (or to ads, TV commercials, or sales people) for information and advice. Once the new sources became available people trusted them over company provided information (in many cases anyway). The company can participate in providing content but it must do so in a way that builds and respects a trust relationship.
Journey: Is the customer's set of interactions with your company a journey? Really? Maybe in the strictest sense, there is some starting point (chosen by the customer by the way) and there is some (or many) end points but the path from start to "finish" is not straight nor is it one that the company controls. Because of the new information channels and the empowered, self educating customer, the customer rarely interacts with a company in a rigid, predefined way. Adaptability and flexibility of process is the key, and honestly, in the past processes were designed with the opposite trait in mind, we built rigid systems and the system maps reflected that. We spent our time defining interactions (by our definition, not the customers) versus defining opportunities to interact.
Sales: The sales model for many products and services is changing. The broad availability of information, as discussed above mean that many customers / prospects come to an interaction with a company armed with better (or at least as good) information than the salesperson and most likely recommendations from trusted colleagues. They are looking for more education so they can make an informed buying decision or their mind is already made up before the interaction. Instead of selling the model is educating or participating in the education process. If you want to get into this process early you have to be a trusted source of information and recommendations as well.
With all these problems, how can a company build a customer journey map that reflects a modern view of the customers and their desires? I'll talk about a process in the second post but in general keep these things in mind:
The CX journey is a model not a map. You're trying to understand all the potential touch points, maybe build more, and work out a strategy to provide valuable content and build trust. Building a flexible and adaptable model, and thinking of the process in those terms has a much higher chance of proving valuable as a part of the overall CX strategy.
The model takes into account all the service touch points (or potential touch points) as well as the shift to an inbound marketing strategy.
You are modeling "possible experience", not predefining interactions.
Shifting from a "journey" focus  to an experience focus is one method for shifting the mind set and starting to think of the overall model. Defining paths often suggest sequential activities, that's part of the problem, you don't control the interactions or the timing of the interactions or even the sequence for the most part (you could argue that there are back office and fulfillment activities that you do control of course).
The CX model should be / lead to an actionable strategy with a specific set of tactics (more on these in part two).
The CX model depends on both quantitative and qualitative information. That may sound obvious but I'm not so sure it is. It's essential to spend time (and money) collecting hard data to support the model development and to use all your sources for the additional qualitative information. If you have a customer community (and you should), that is a great source of both types of data. The beauty of a customer community, at least one of the many, is that you could just ask your customers if you need additional input.
As your designing the model, define and apply persona(s) or filter(s) to see the model from the eyes of different types of customers and to add to the potential interaction modes based on these personas.
That's a few things to think about, there are quite a few more of course. In post two of this series I'll look at the process of building a CX model and try to define what makes a useful, flexible model that companies can use in executing a comprehensive customer strategy.
(Cross-posted @ Michael Fauscette)