I recently had the chance to dig into challenges faced by Sales Executives with Rawn Shah, a prominent practitioner on line of business collaboration and columnist at Forbes.
It's tough out there for the VP of Sales:
Depending on the size of her organization, she has 10 or 100 or even 500 reps to onboard. In the high-tech industry in particular, I've seen ramp up times be as high as 12-18 months. That's a years' worth of quota lost.
Marketing and Product Teams regularly change offers and the product mix and so, sales enablement can't just be a one-time administered training. The need to radically reduce latency in how knowledge gets disseminated and shared amongst teams is extremely critical.
Beyond on-boarding and constant re-enablement, sales productivity at a deal level is generally terrible. Jeff Ernst, Author of the New Rules of Sales enablement estimates that a whopping 65% of sales rep time is not spent selling.
At the other end of the spectrum is the sales rep. Like him or hate him, he's a unique beast. Over the last decade of product management and consulting, my teams and I have interviewed over a 1300 reps sales. I summarized how they work in an earlier post:
Media watching is not a sport for sales reps. Feed them the good stuff & they'll consume it.
Data/Intelligence extraction over collaboration. "Give to Get" doesn't fly with most sales reps.
Good reps know exactly which 8.75 data types help them bust quotas. No more, no less.
In spite of the above, don't expect them to dig for it. They'd rather use the time to cold call a lead.
Sales will often ignore what marketing might offer or recommend.
They don't personalize portals & intranets.
They rather search instead of browse; they want answers, not search results.
Pre-sales engineers (in the case of High Tech) often do most of labor-intensive tasks in the sales cycle.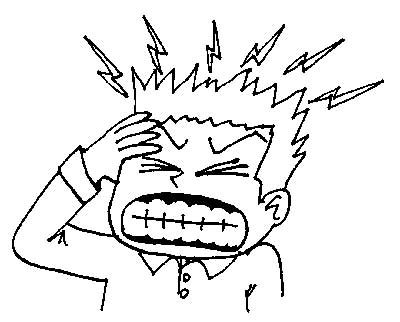 The system of record for Sales Organizations is your CRM system and you absolutely need it to report and forecast. But anyone in Sales and Sales Operations reading this would agree that ramping up a sales team, enabling them, empowering them with the right information is not part of what we've come to know of, as CRM. Yet these white spaces in traditional CRM account for most of the inefficiency for reps on the ground and unproductive sales reps can be the single most critical factor for Sales Executives who need to meet and exceed budget.
Solving for these white spaces for each functional user in your organization is the core product strategy behind SAP Jam. We do this by complementing CRM with new sales rep onboarding, sales enablement, expertize finding and deal collaboration capabilities, either alongside CRM or infused right into your On Premise and Cloud CRM applications.
Mike Tyson famously said:
"Everybody has a plan until they get punched in the face".
The capabilities to empower sales teams to strike the first punch, duck, or punch back don't come from transactional CRM. It's this type of continuous learning and enablement that is the core to what CRM should have always been.
This is a topic that's near and dear to my heart. I've spent the last decade working with many well-known organizations on how to leverage the power of talent networks for functional lines of business, including Sales. Discussing this with Rawn was a real treat as he has incredible Sales Operations experience and I learnt a lot from him during this conversation. Here is the link to his Forbes post that offers a framework for executing this.
(Cross-posted @ Pretzel Logic)