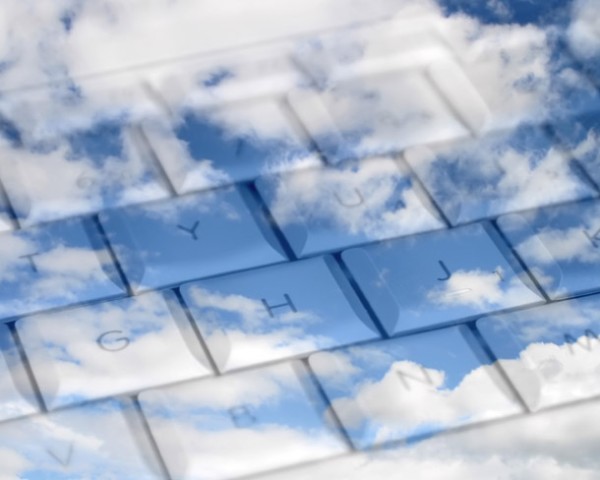 Today Salesforce.com and Workday announced a deeper relationship to "join" both company's enterprise cloud software products. This announcement has all the standard integration talk, which sounds good for joint customers of course, but also spent some time making it clear that each company was using / planning on using the products of the other. In fact there's not a lot new in the announcement itself, Workday will integrate its HCM, financial and analytic applications to Salesforce Sales, Service and Marketing clouds. Salesforce will integrate Chatter more broadly into Workday as well. Both executives, Salesforce CEO Marc Benioff and Workday Co-CEO Aneel Bhusri, affirmed the ongoing partnership that the two have had for several years, and agreed that each company would "standardize" on the products offered by the other. Since there's no functional overlap between the two companies, and both had already been using some of the products anyway.
The announcement though, is perhaps more interesting for a few other reasons, including:
Timing – Today was also the quarterly earnings report date for Oracle and only 4 days from the start of Oracle OpenWorld. It's also during Salesforce's new Marketing Cloud addition ExactTarget's user conference, a time when you'd expect that any newsworthy buzz would be focused on marketing.
Oracle – Salesforce Partnership – It's been a little over two months since Larry Ellison and Marc Benioff surprised the software world with a fairly deep partnership announcement of their own. At the time, the announcement seemed to fly directly in the face of the longstanding Workday – Salesforce partnership. In particular the announcement included, beyond agreement to continue to use the Oracle database and add Oracle Exa engineered systems in the backend, a statement from Ellison that Salesforce had agreed to implement Oracle Fusion HCM and Financial Public Cloud applications. This was quite a surprise since that would presumably have meant ripping out the existing Workday HCM implementation (and also an Oracle EBS solution which had run Salesforce financials for many years).  See this post for more on that announcement.
There were questions around coordinated go to market efforts by Workday and Salesforce, but that does not seem to be in the cards at present. What was said though, in a very clear answer to a question in the analyst conference call this afternoon, must be of "interest" to Oracle. When asked if each company's sales force recommends the other company's products both Benioff and Bhusri answered emphatically that indeed that was the case.
What does it mean? Well, in truth maybe not much. Pre-integrating products is certainly good for joint customers, who would save the expense of custom integration. That same pre-integration, when trying to cross sell, is a pretty good sales tool as well. As an aside, reducing the amount of integration work is probably not something the system integrator partners of both firms enjoyed hearing. Cloud applications are already reducing the amount of implementation work by quite a bit, removing integration from the revenue stream is just another reduction. I will say though, I'll reserve judgment on that until the integrations are released and I talk to a few happy customers; prepackaged integrations are notoriously tough. It's clear that Salesforce is looking for ways to leverage partnerships to gain momentum and growth, which is no surprise either. Partnering with both companies, Workday and Oracle, don't really seem like bad ideas from Salesforce's perspective, and any joint customers would benefit as well. Of course all of Salesforce.com's applications compete head-to-head with Oracle, but not with Workday. For me I'm most curious how Salesforce plans to operate on Oracle Fusion HCM and Financials + Workday HCM and Financials, that's a lot of overlapping software…
(Cross-posted @ Michael Fauscette)